This is a place where indulgence and good company come together in a magical setting.
The perfect flavour
Like Eiger, Mönch and Jungfrau, the lobby, bar and restaurant of Bergwelt Grindelwald form a single entity of magic and conviviality. Here, the ambience inspires you to take action, the indulgence of adventurers can be heard in whispered tones, and cosiness takes on new forms. All restaurants are also open to external visitors. Reservations are requested.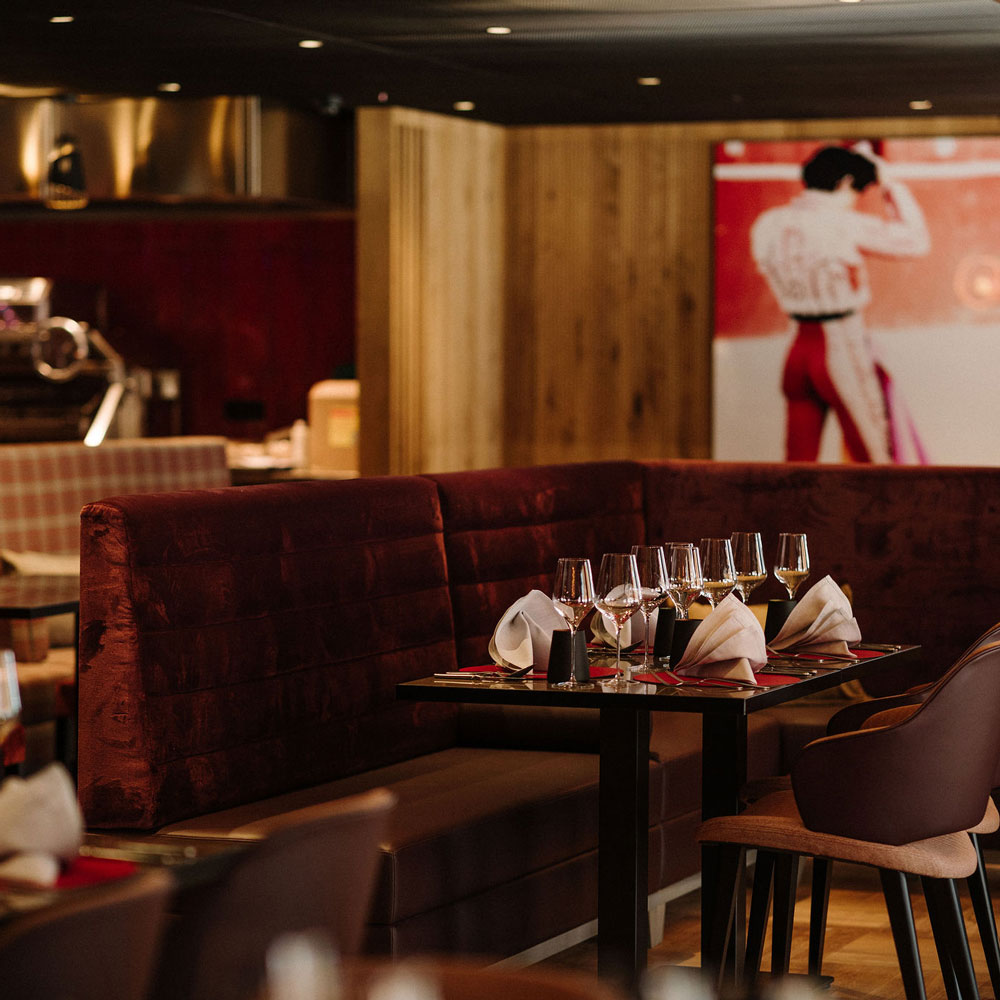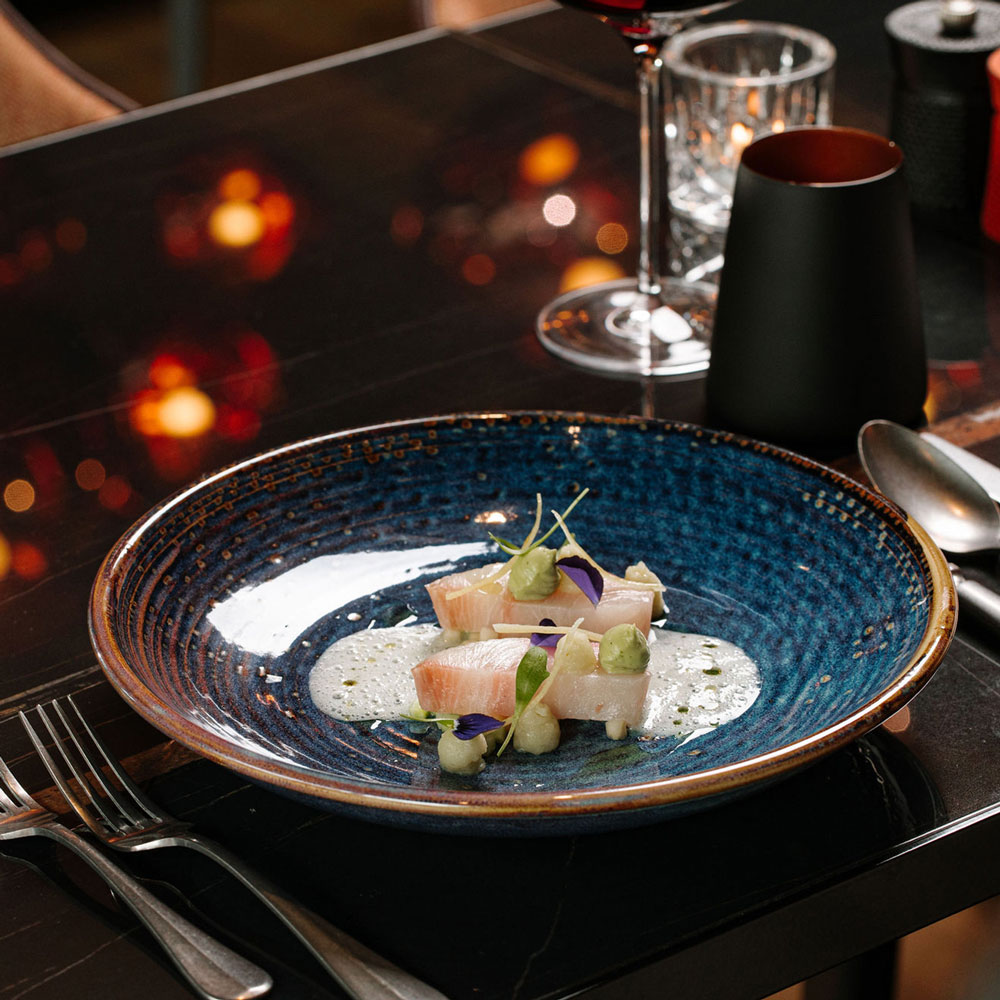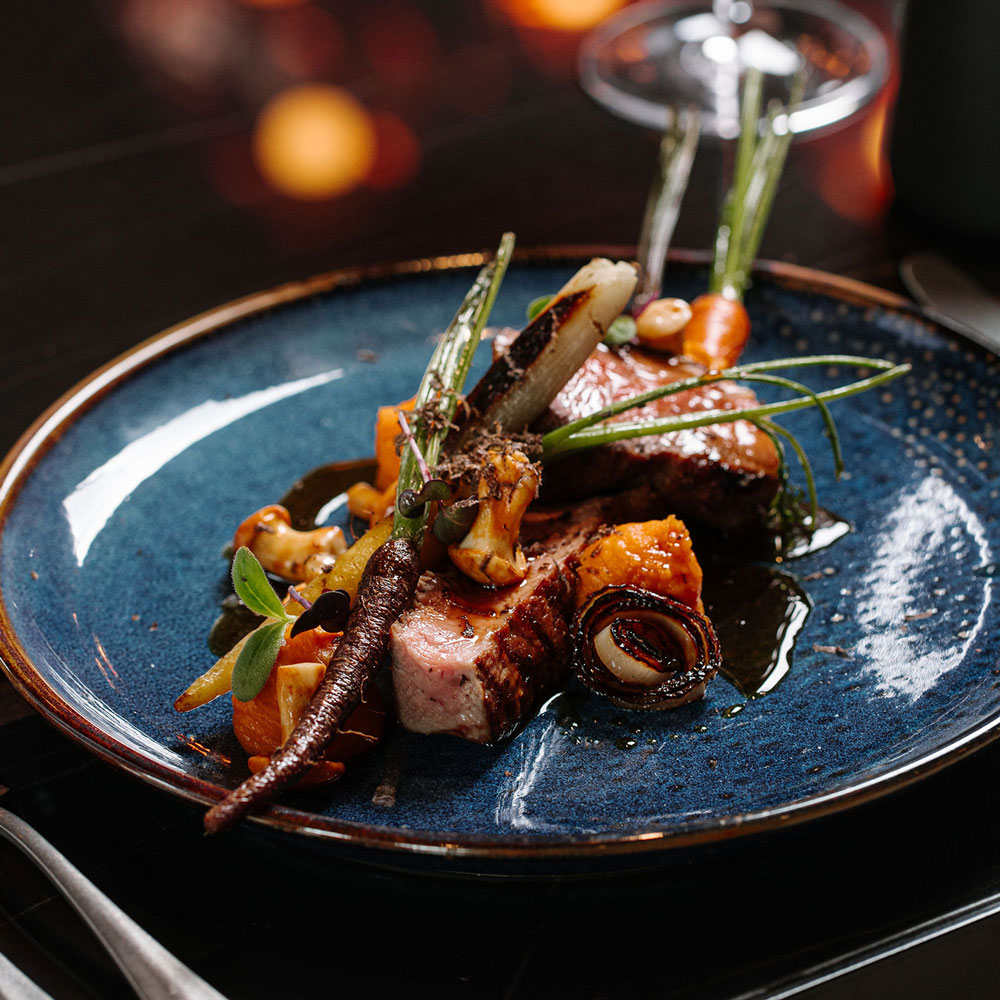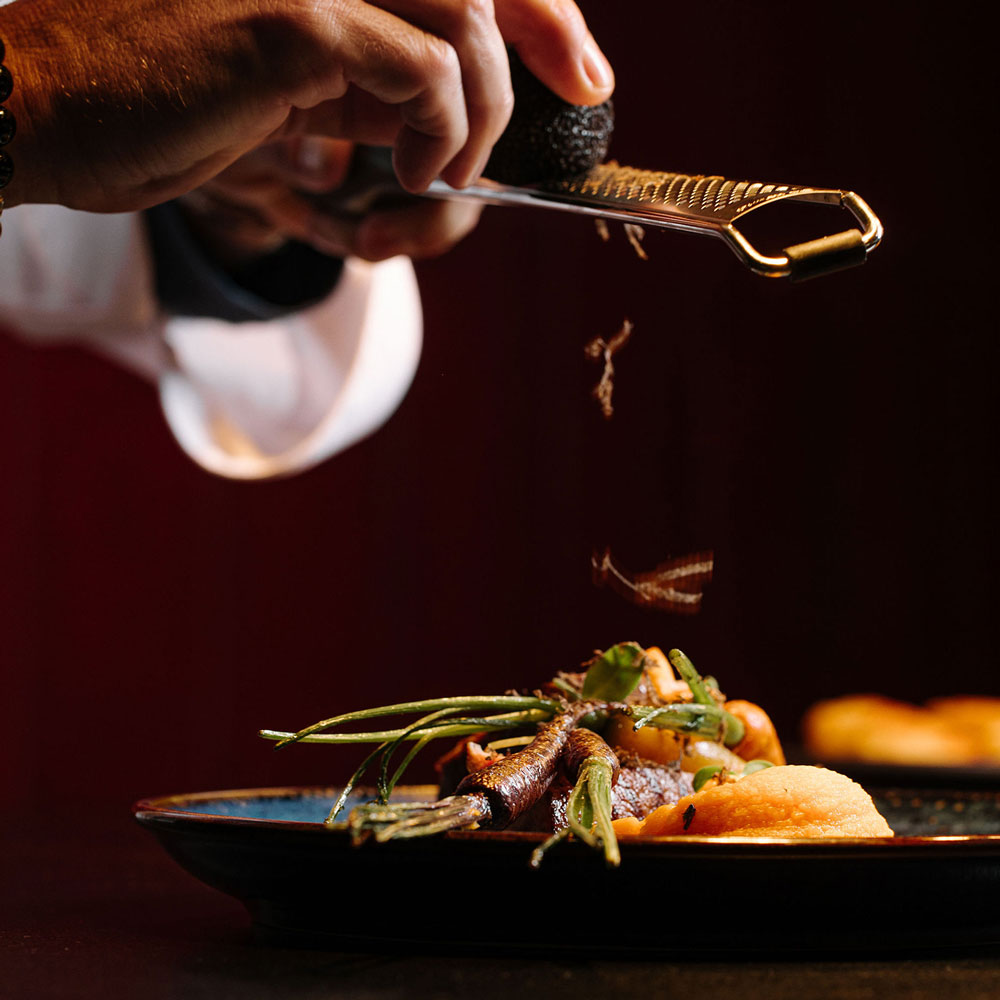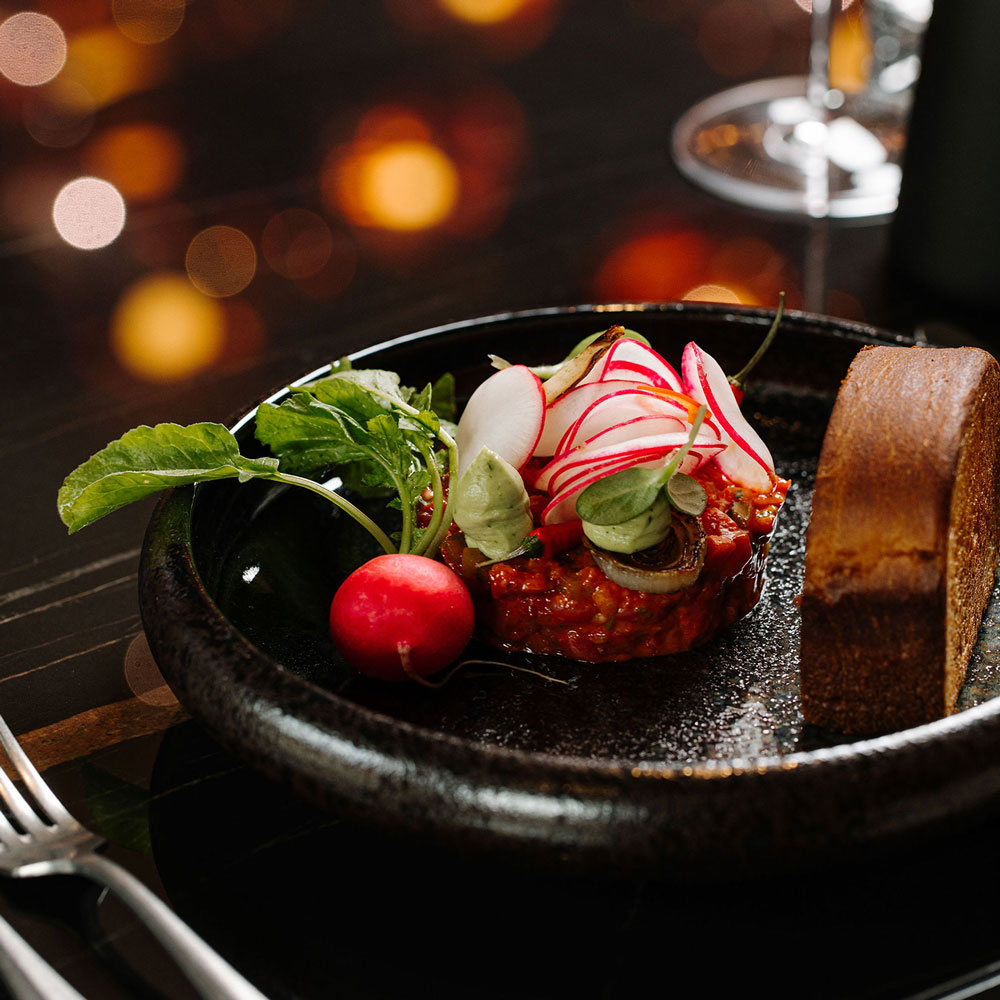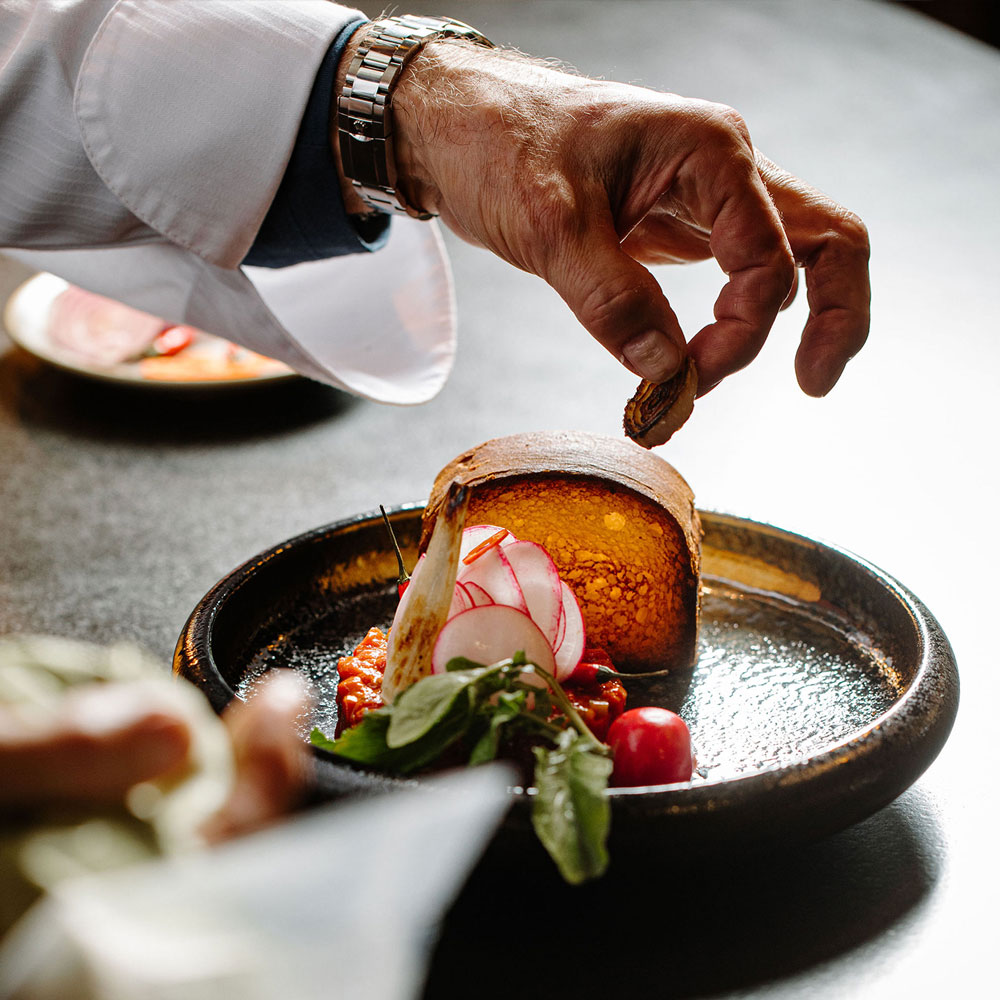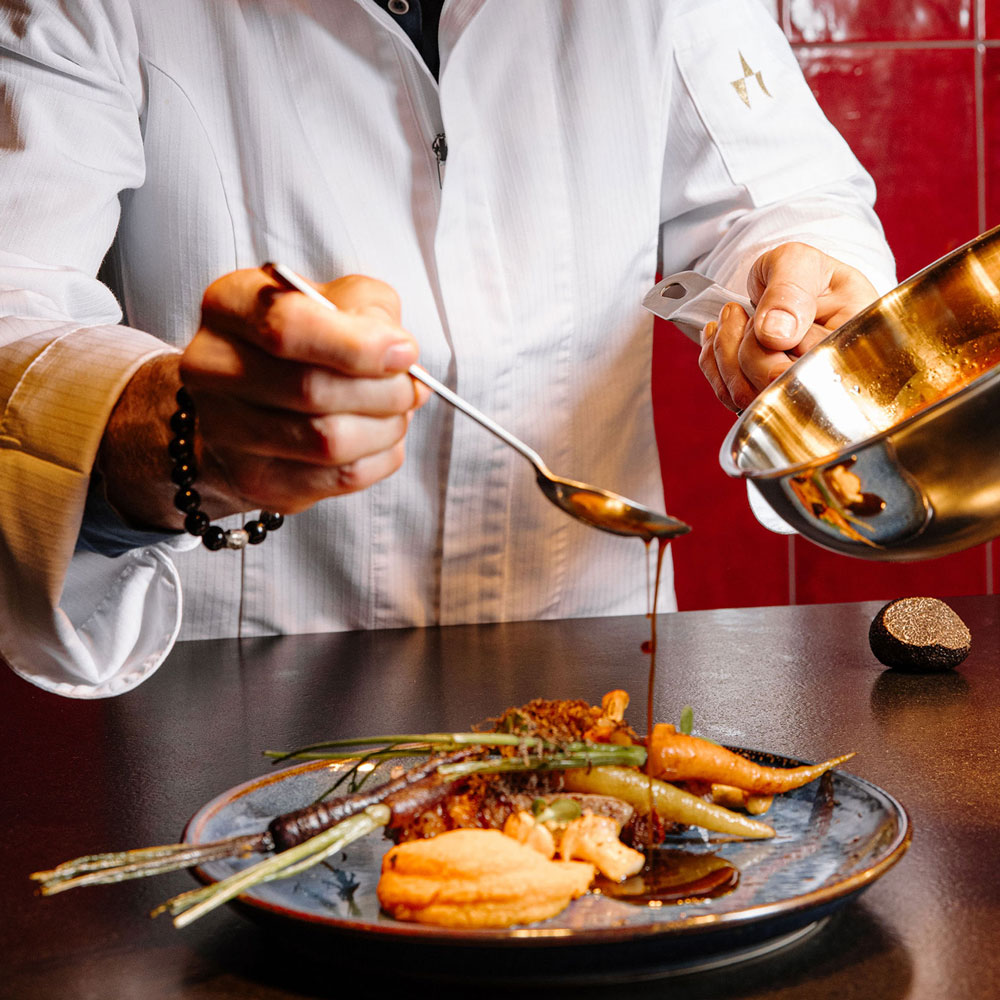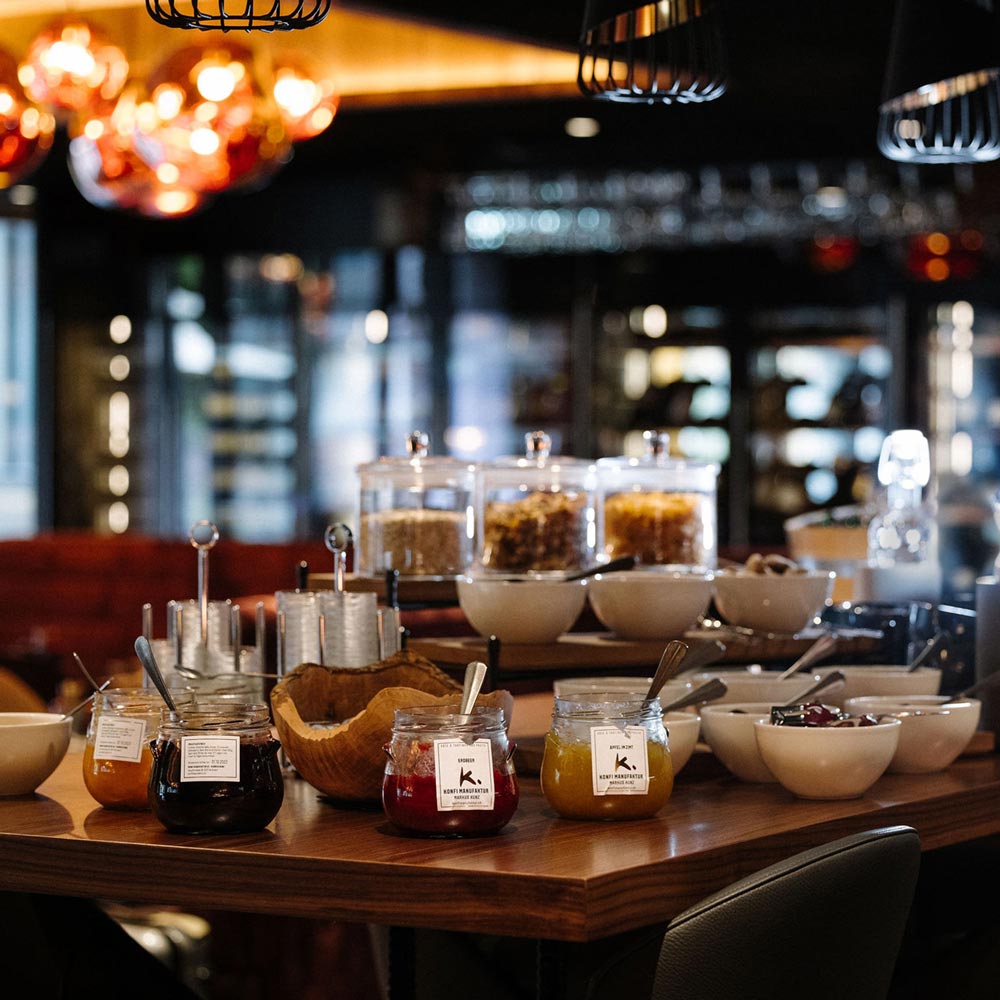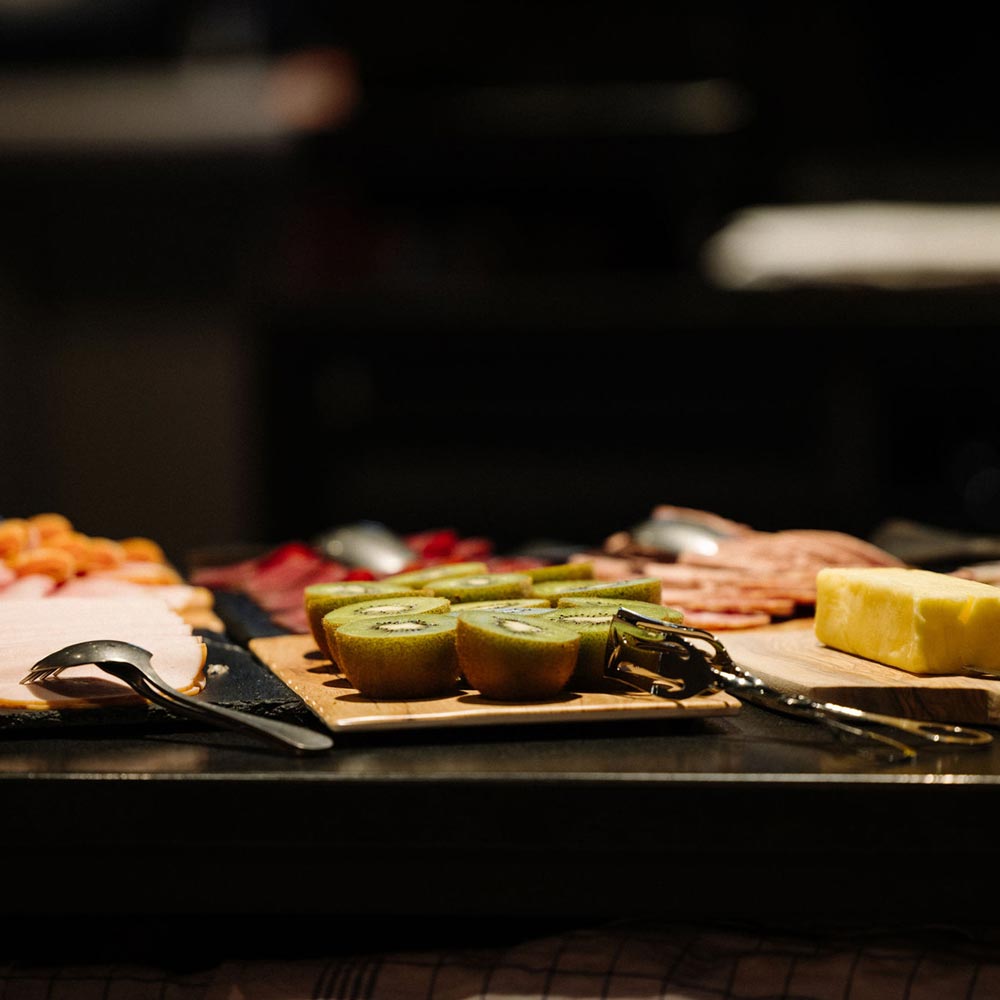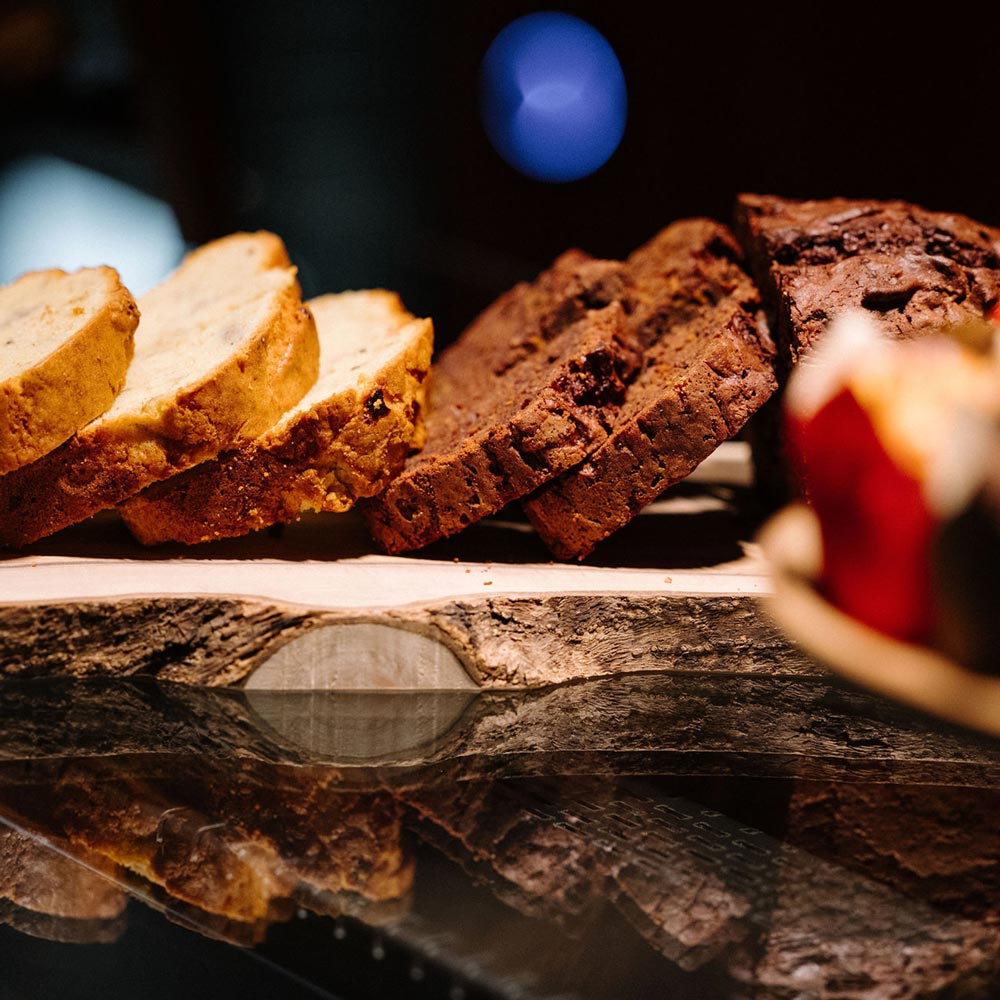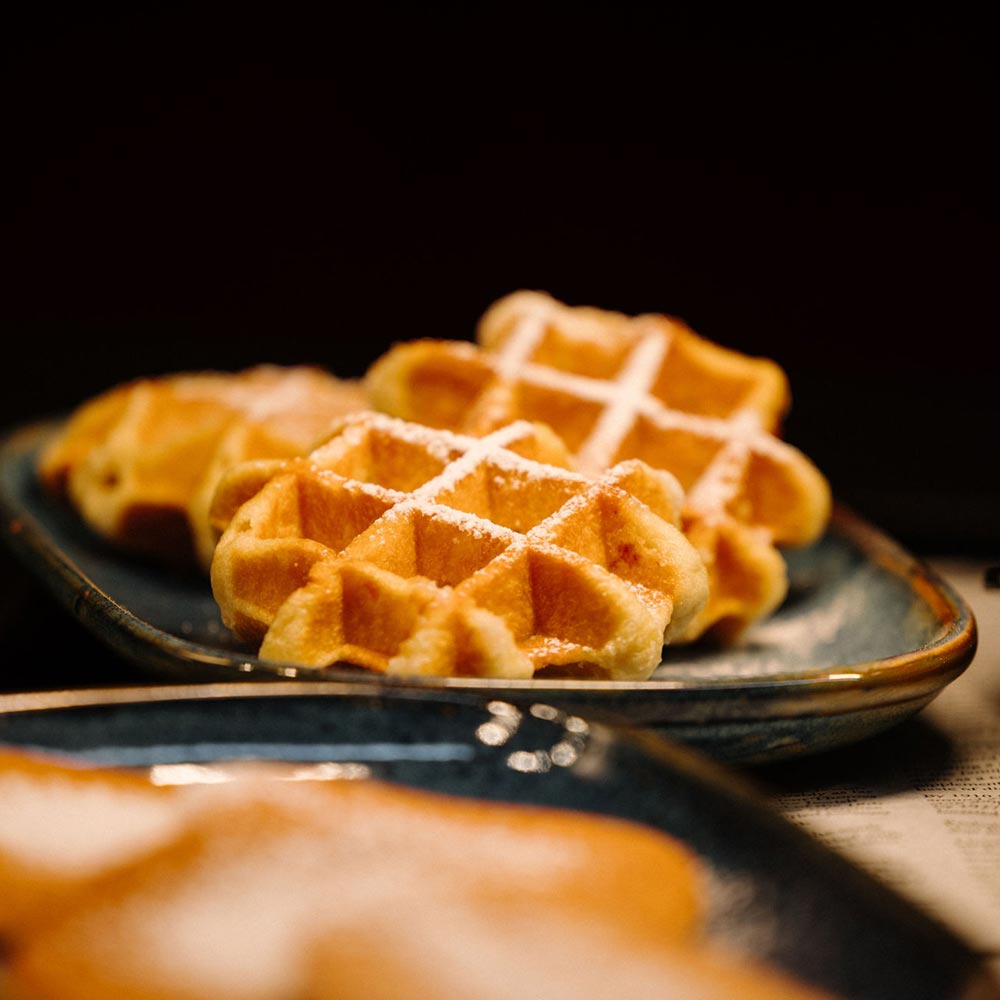 BG's Grill
Casual Alpine Soul Food - At BG's Grill Restaurant, our team serve intense freshness with familiar and surprising dishes. Here, local products seduce with a powerful presence. The restaurant's eponymous wooden grill crackles like the promise of the evening sun. Here, wine enjoyment and ambience flow in harmony with the fragrance and colours on the plate.

Opening times:
breakfast from 7 to 11 a.m.
grill from 6 to 9.45 p.m.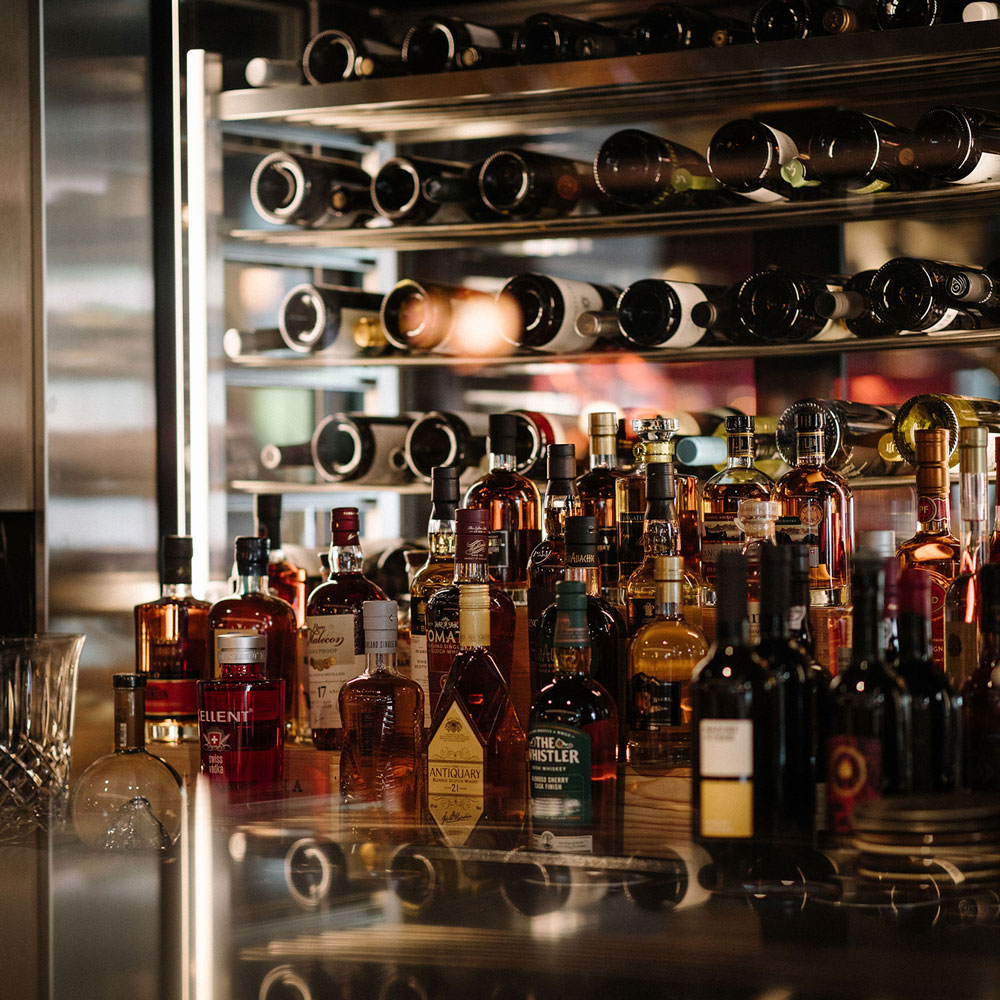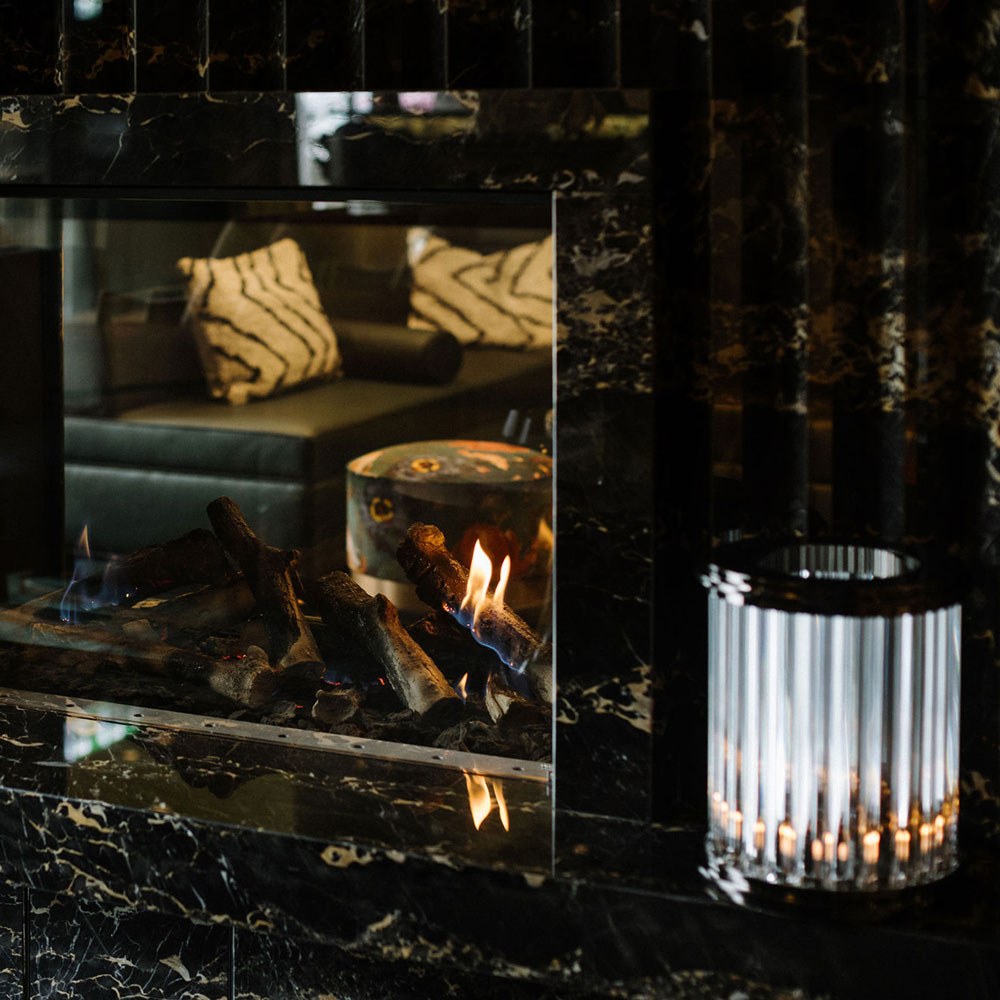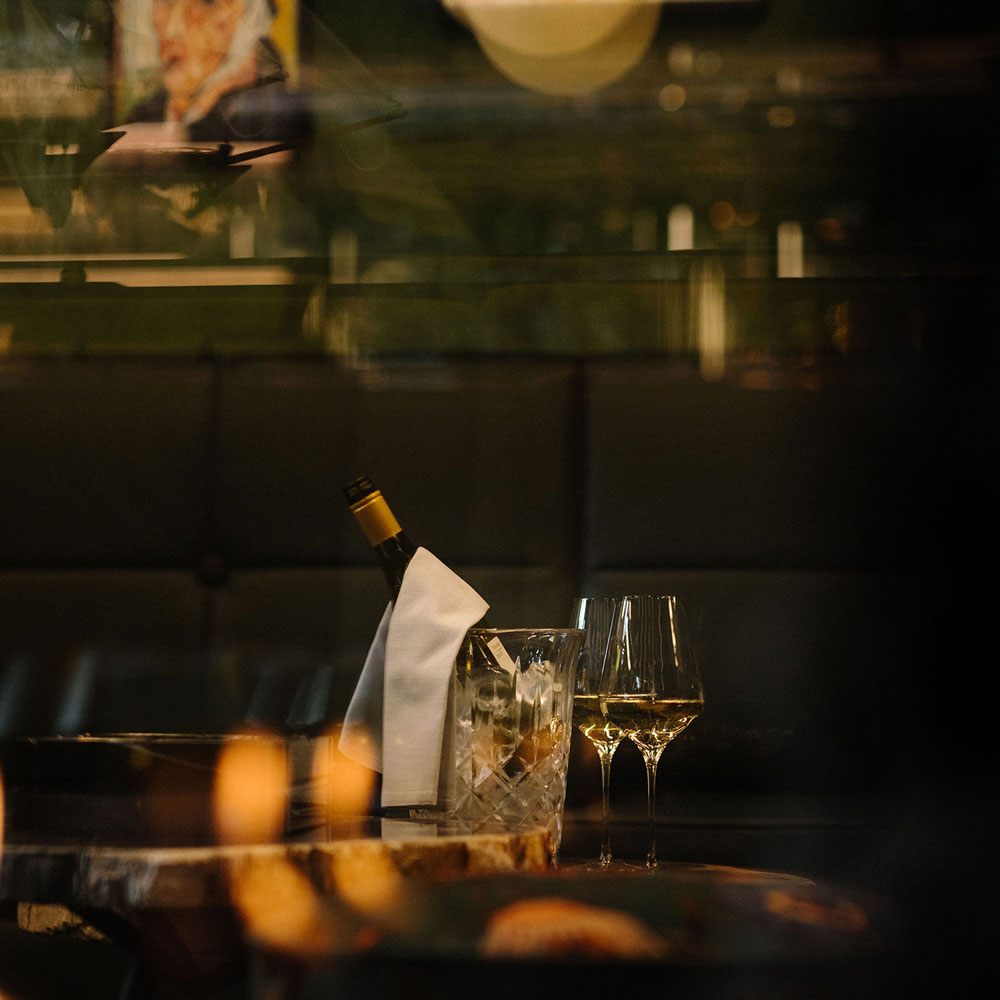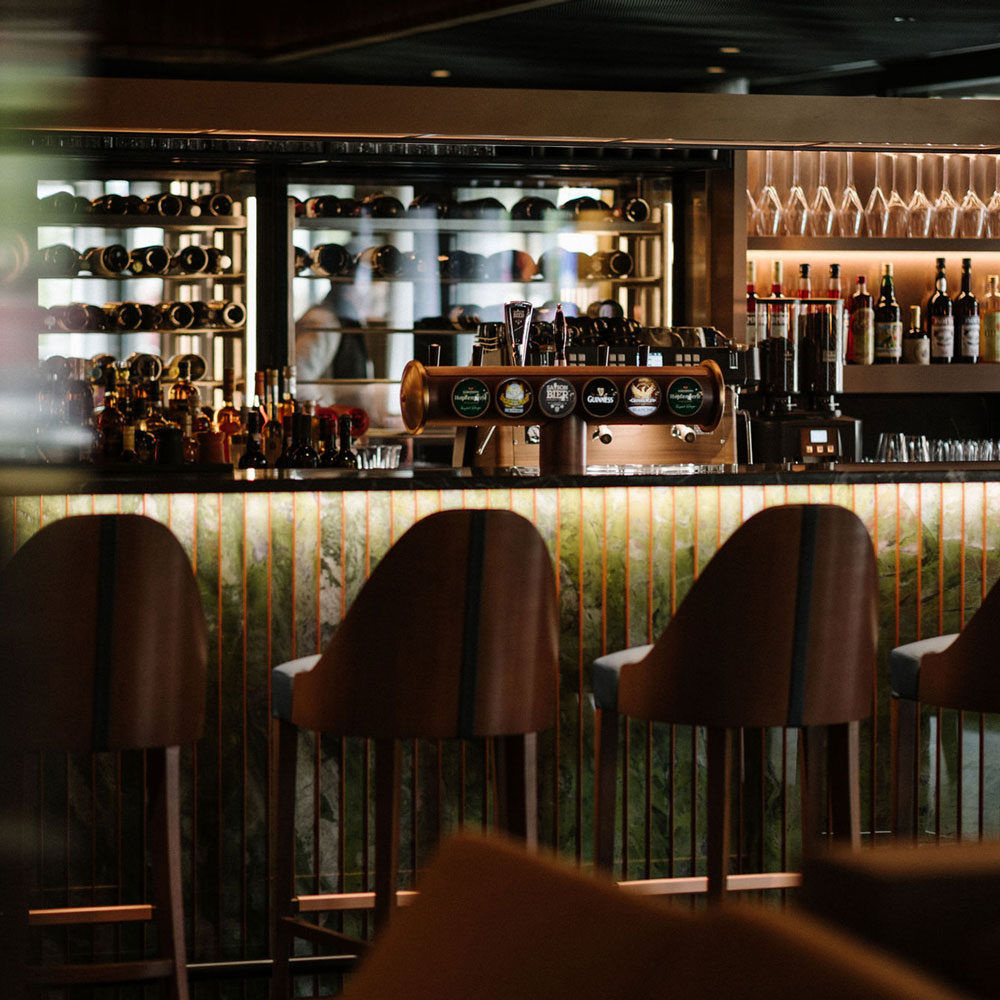 THE SEVEN SPIRITS BAR
The bar of Bergwelt Grindelwald invites you to enjoy distraction and indulge in refreshment of the mind and soul. Here, the fragrant essences of unknown worlds flow and the sounds of conviviality surge, you can satisfy your longing for an indulgent discovery in the wine cabinet, and both old and new friends raise a toast to life. This is an establishment where melodies round off a nice day.

Opening times: daily from noon to 10 p.m.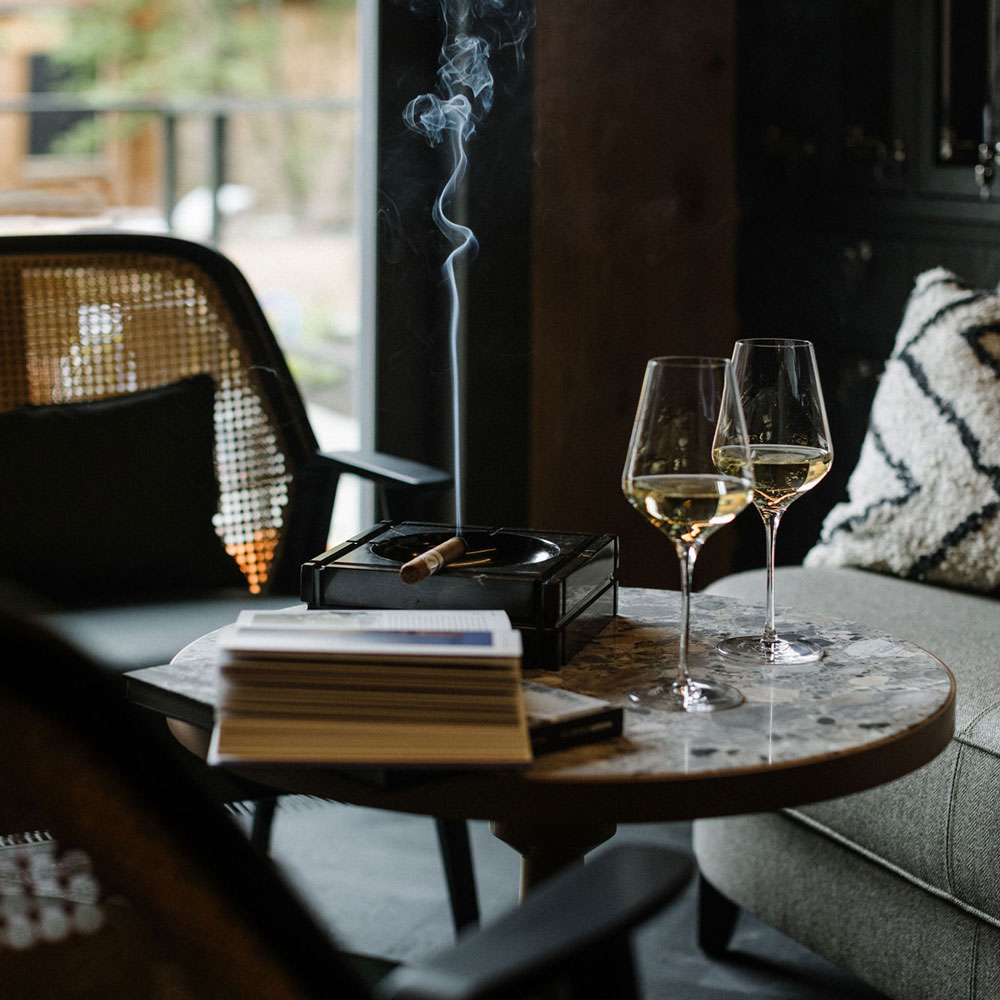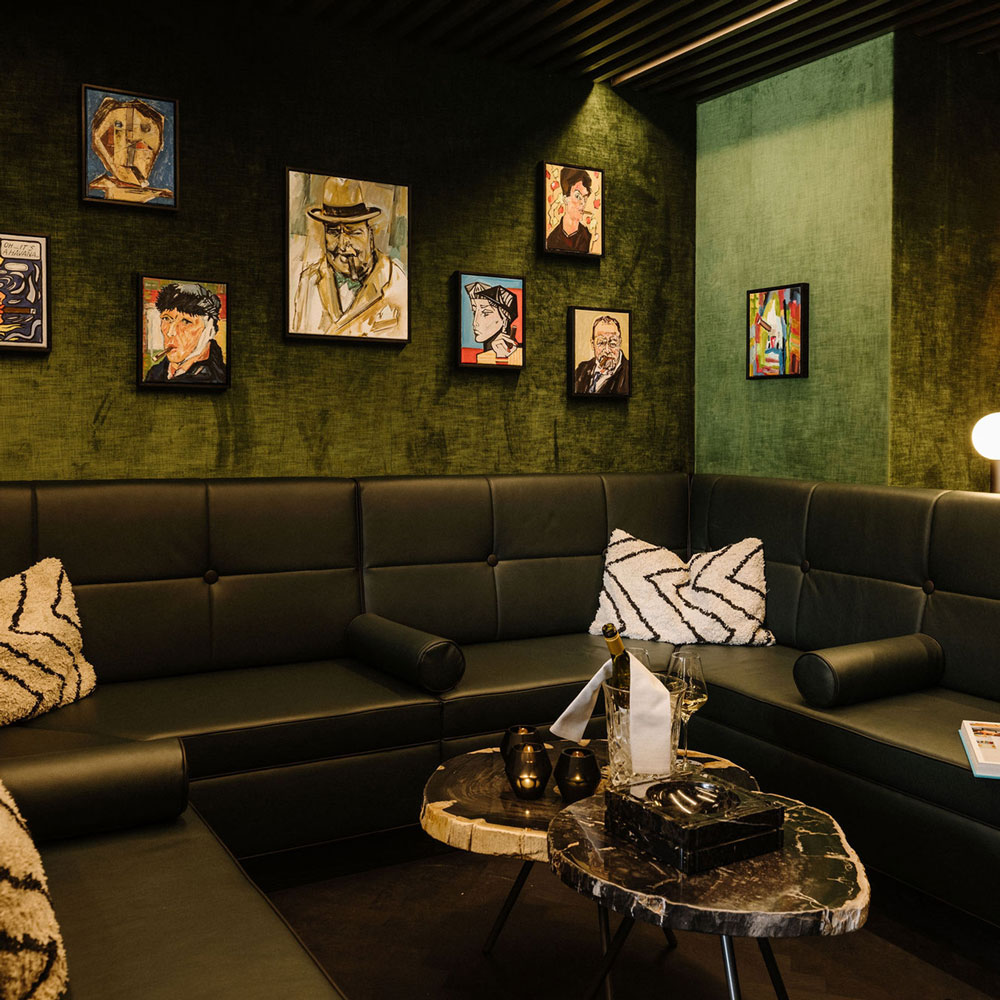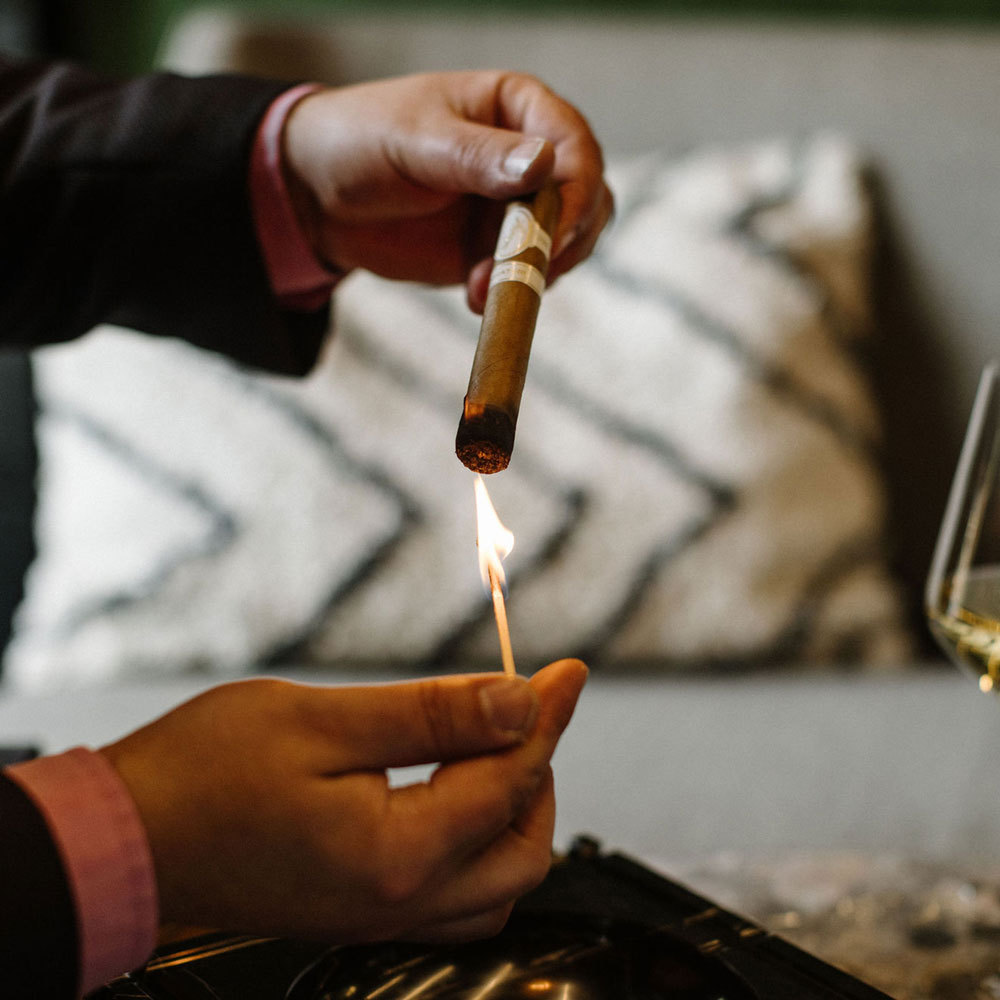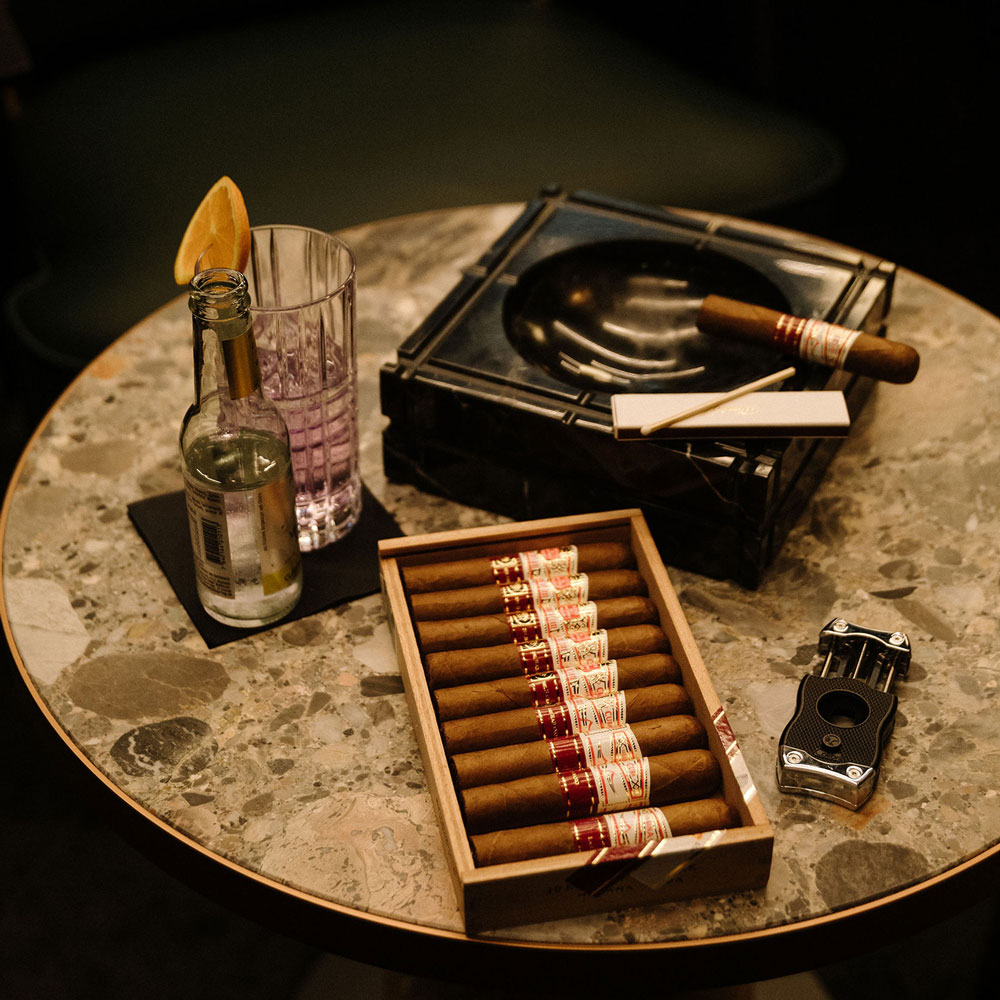 THE OTHER CLUB
Like its namesake in London, the cigar lounge is reminiscent of Sir Winston Churchill's successful ascent of Mt. Wetterhorn. Here, the interior and the furnishings radiate conviviality, the flickering fire creates a powerful and calm atmosphere, friendships grow, and you can read exciting adventure stories. This is an establishment where a good choice of cigars invite you to relax in the humidor and inspire you to take new actions.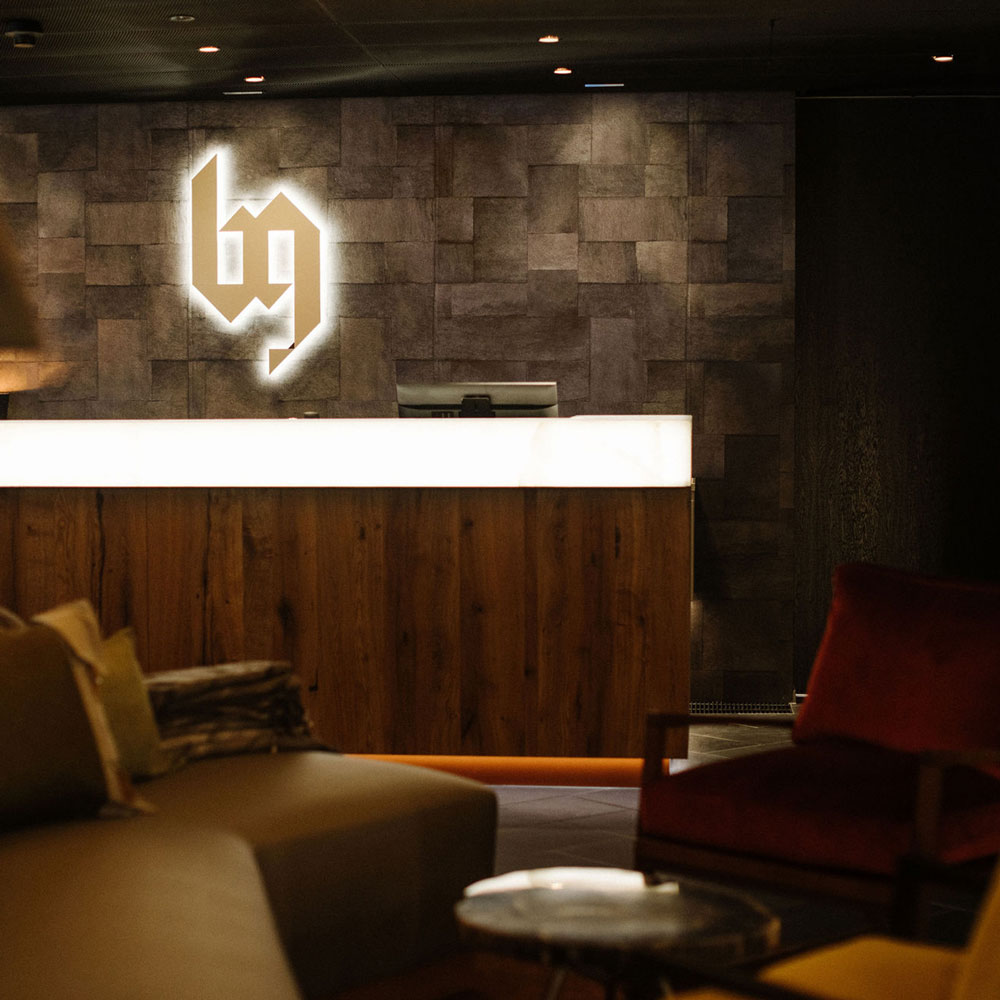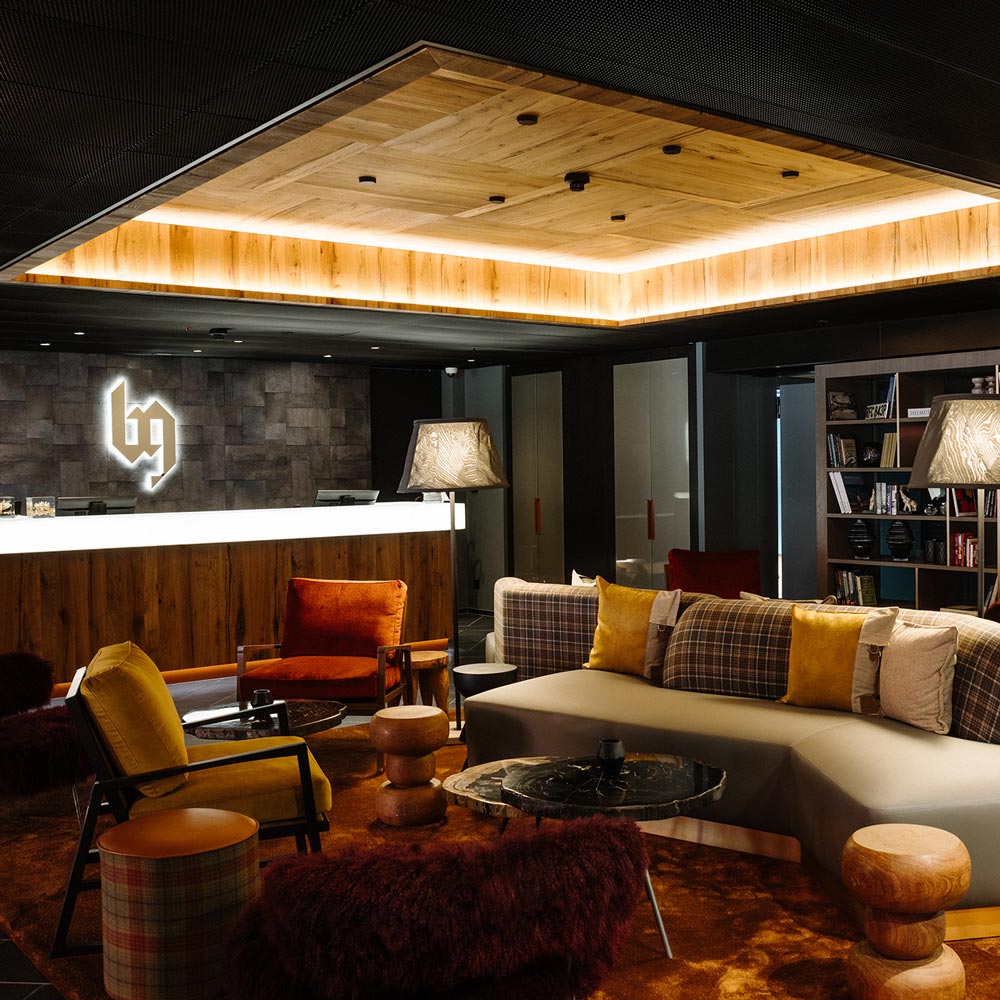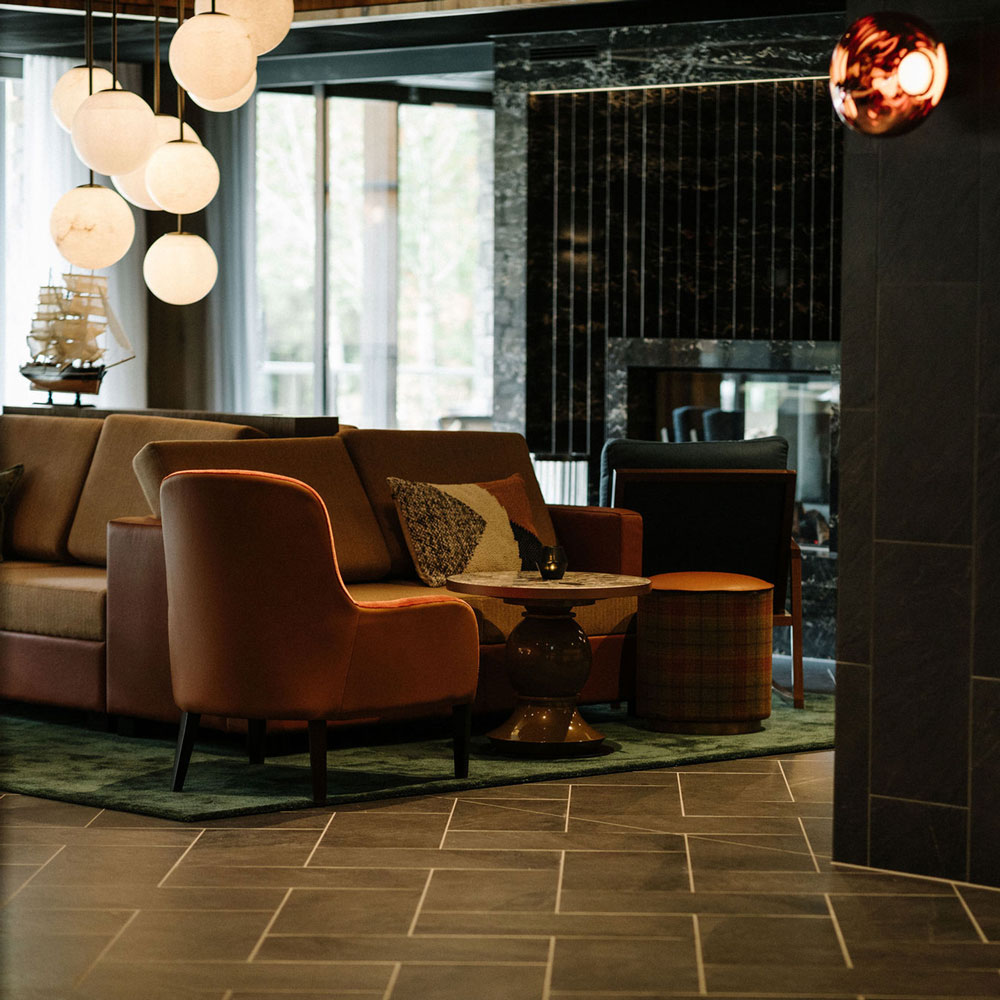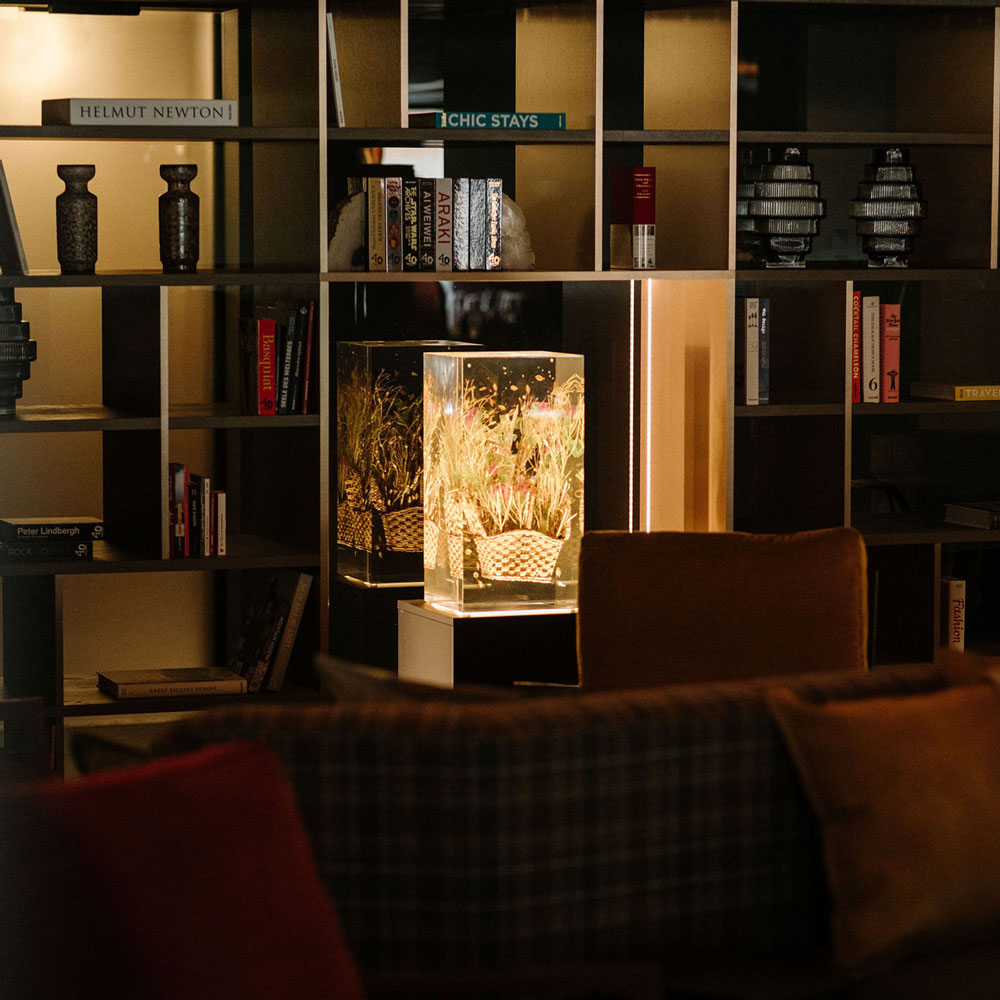 THE LOBBY
This is an establishment where people exchange experiences after a strenuous summiteer's experience. Pioneers and adventurers share their stories in a cosy setting with coffee and tea specialities. Here, every moment is both a beginning and an eternity at the same time.
PINTE
The traditional PINTE restaurant has always been a popular meeting point in the centre of the village. This is an establishment where local regulars and adventurers travelling through jointly raise a toast to life. The directly adjacent Hotel PINTE is the oldest hotel in Grindelwald and belongs to the new BERGWELT GRINDELWALD | ALPINE DESIGN RESORT. Here, down-to-earth dreamers find a restful sleep.

Opening hours:
Friday - Tuesday: 4pm - 11pm
Wednesday and Thursday: Closed