Here, the power of relaxation touches all the senses, and time enables you to recharge your batteries.
Immerse yourself in relaxation
The Fire & Ice SPA is a source of new vital energy and, like the eponymous film, is a cornucopia of sensory impressions. Here, body and soul come into harmony with four saunas, a textile steam bath, pools, ice fountain and relaxation area with fireplace. It is a facility where gym and treatment rooms unleash thoughts and sensations.

Please note that after your arrival you are kindly ask to prereserve a time slot of 90 minutes in order to be able to fully enjoy the spa.
SPA MENU
Here, fragrances and flavours inspire feelings and yearnings, and the touch of magic hands leads to deep relaxation. On the panoramic terrace you can literally feel the elements of nature and breathe in its beauty.
PACKAGES
Here, experiences harmonise the body and mind, and the healing power of traditional mountain herbs and Alpine plants help you to recall precious memories, This is a place where you can let go and find inspiration.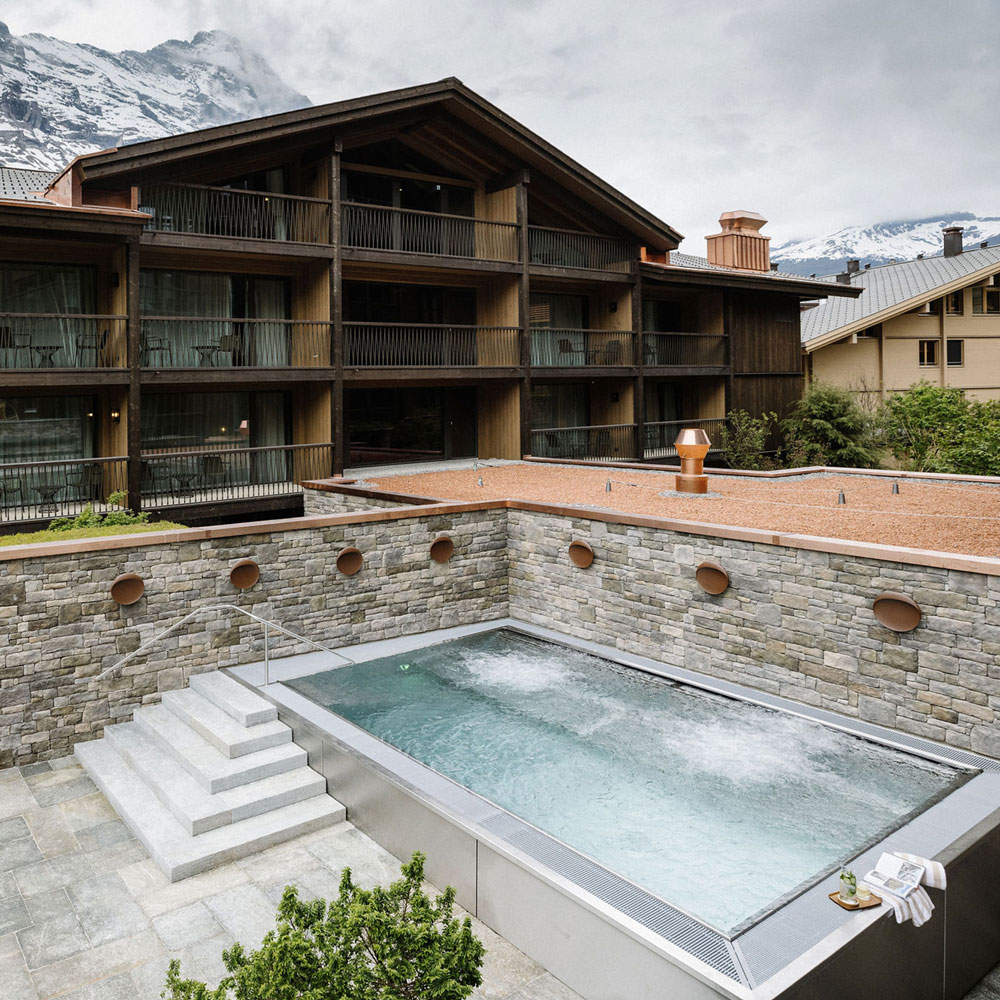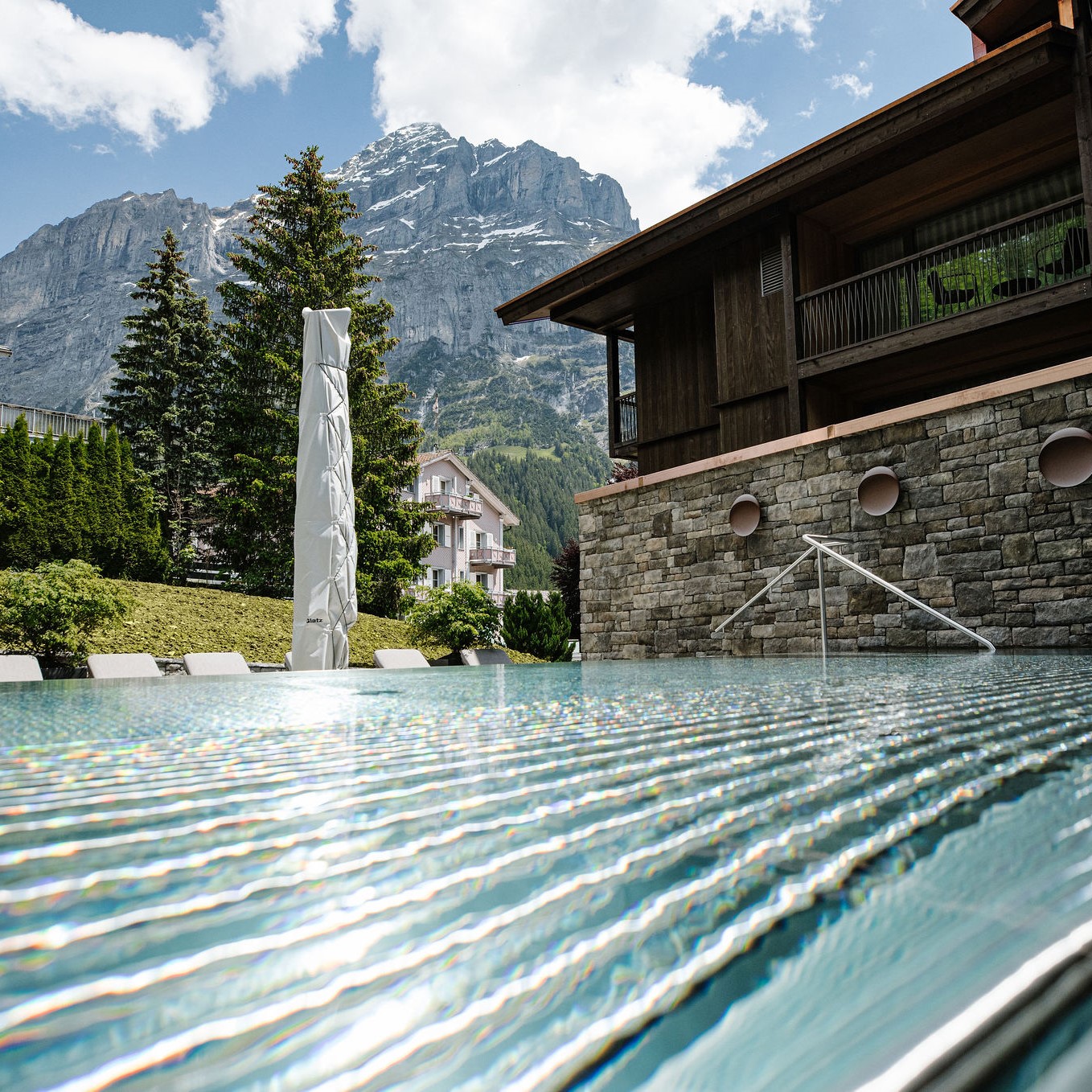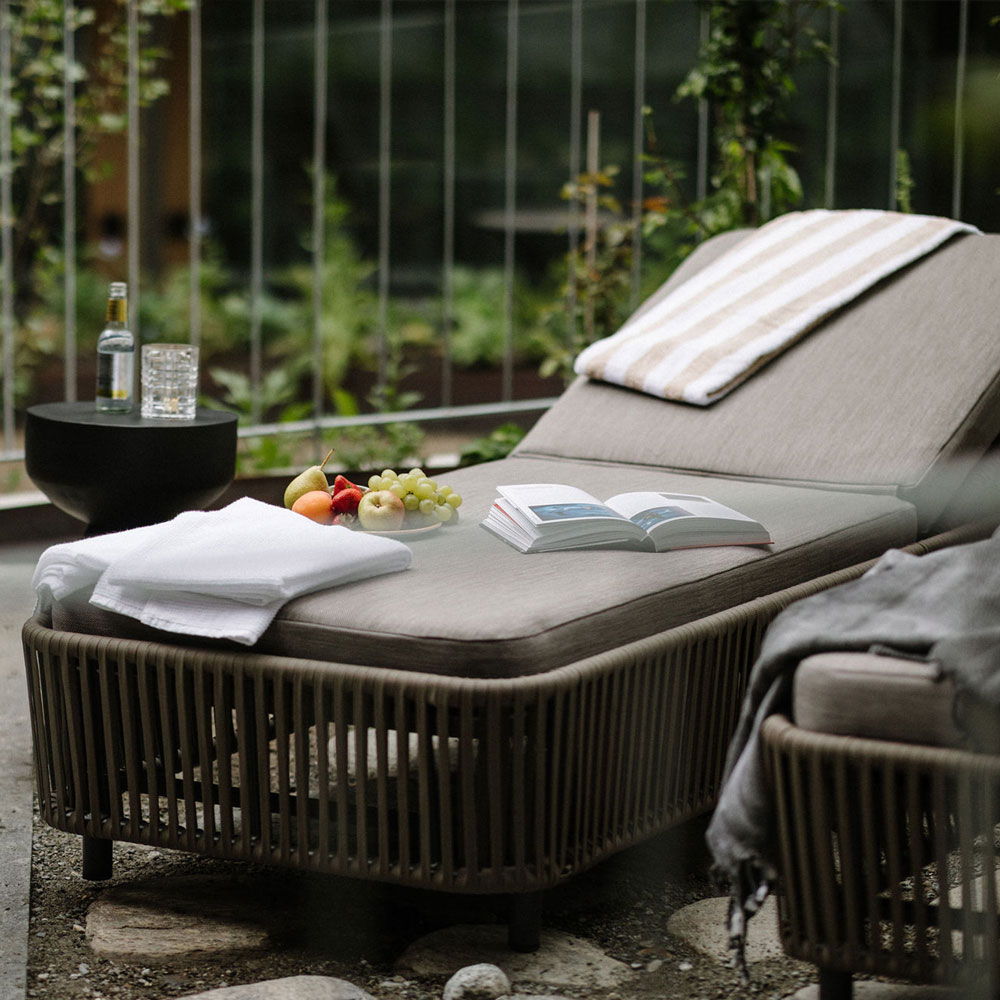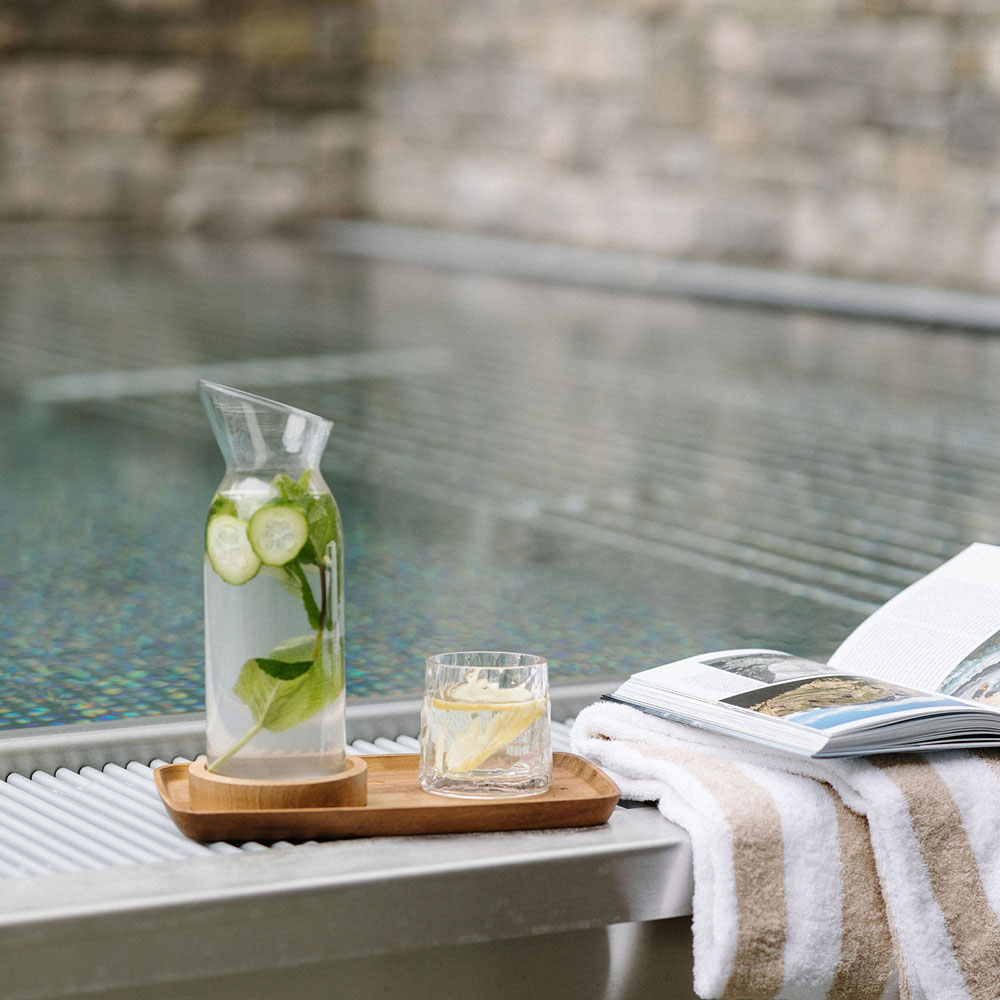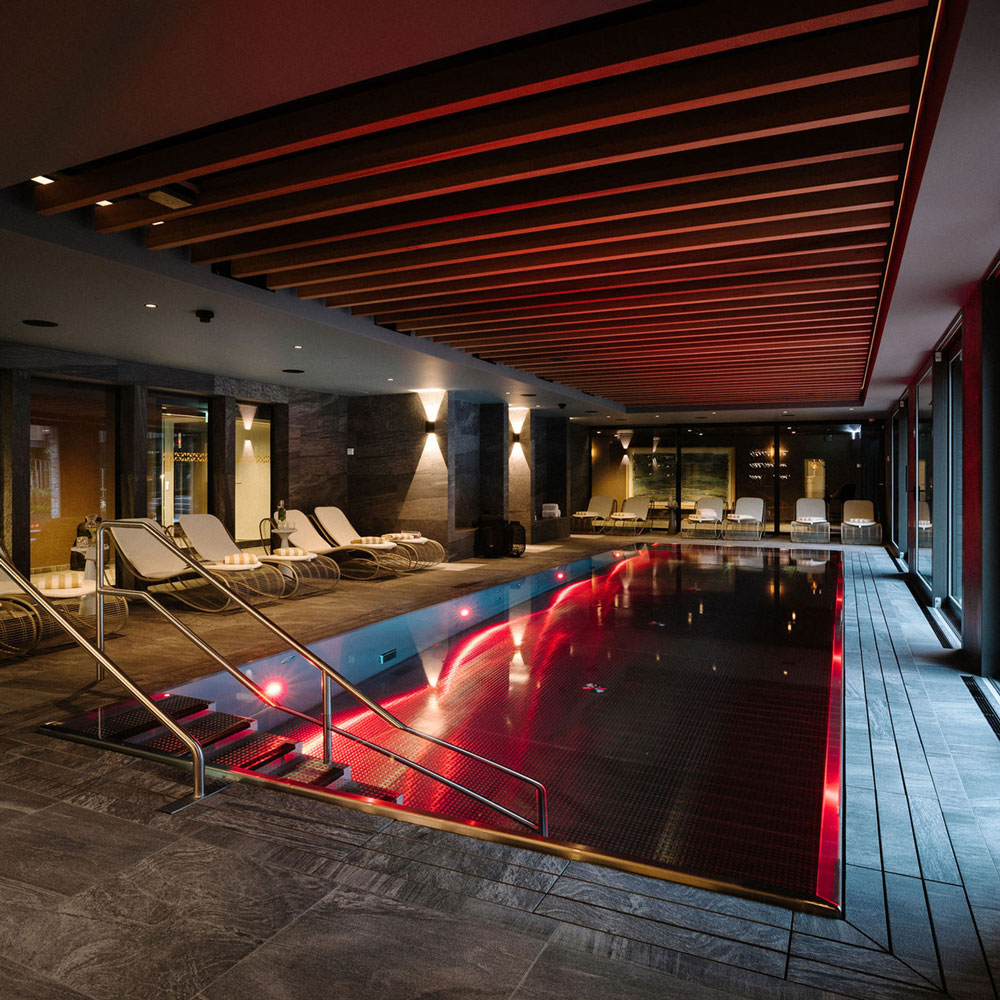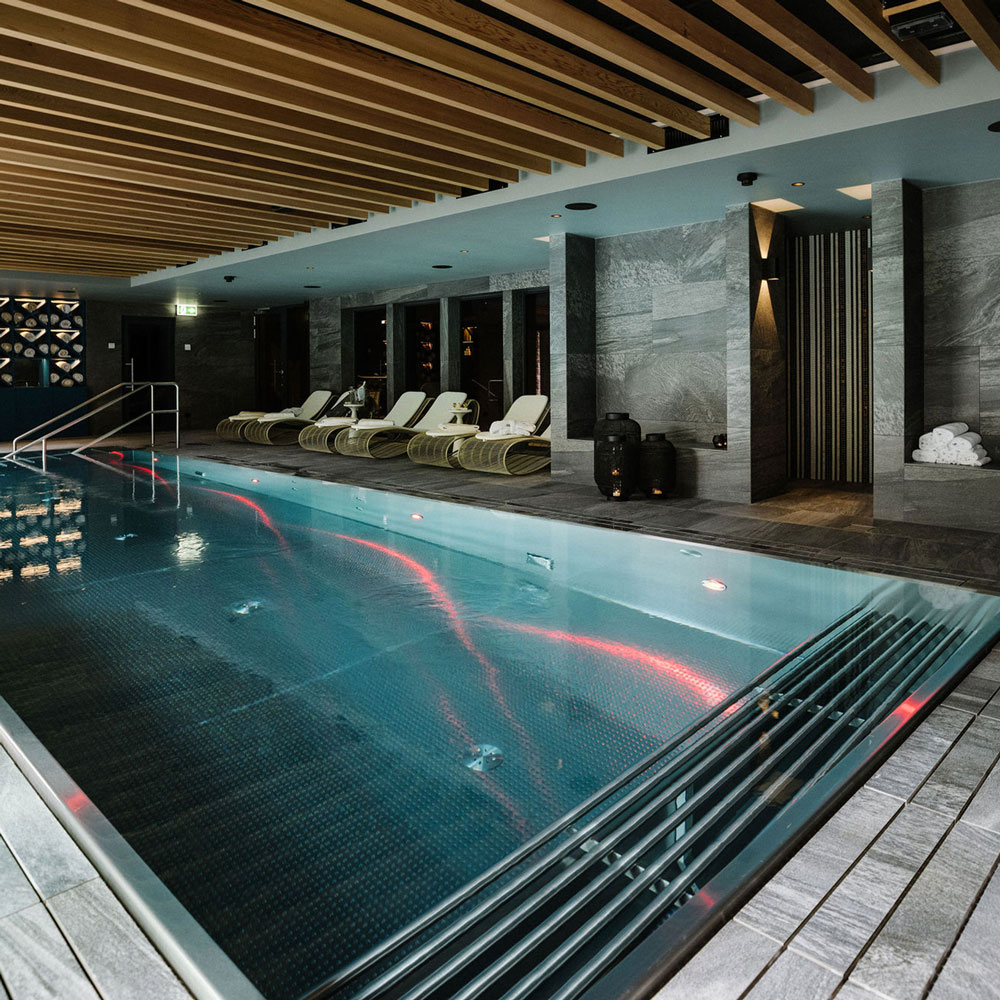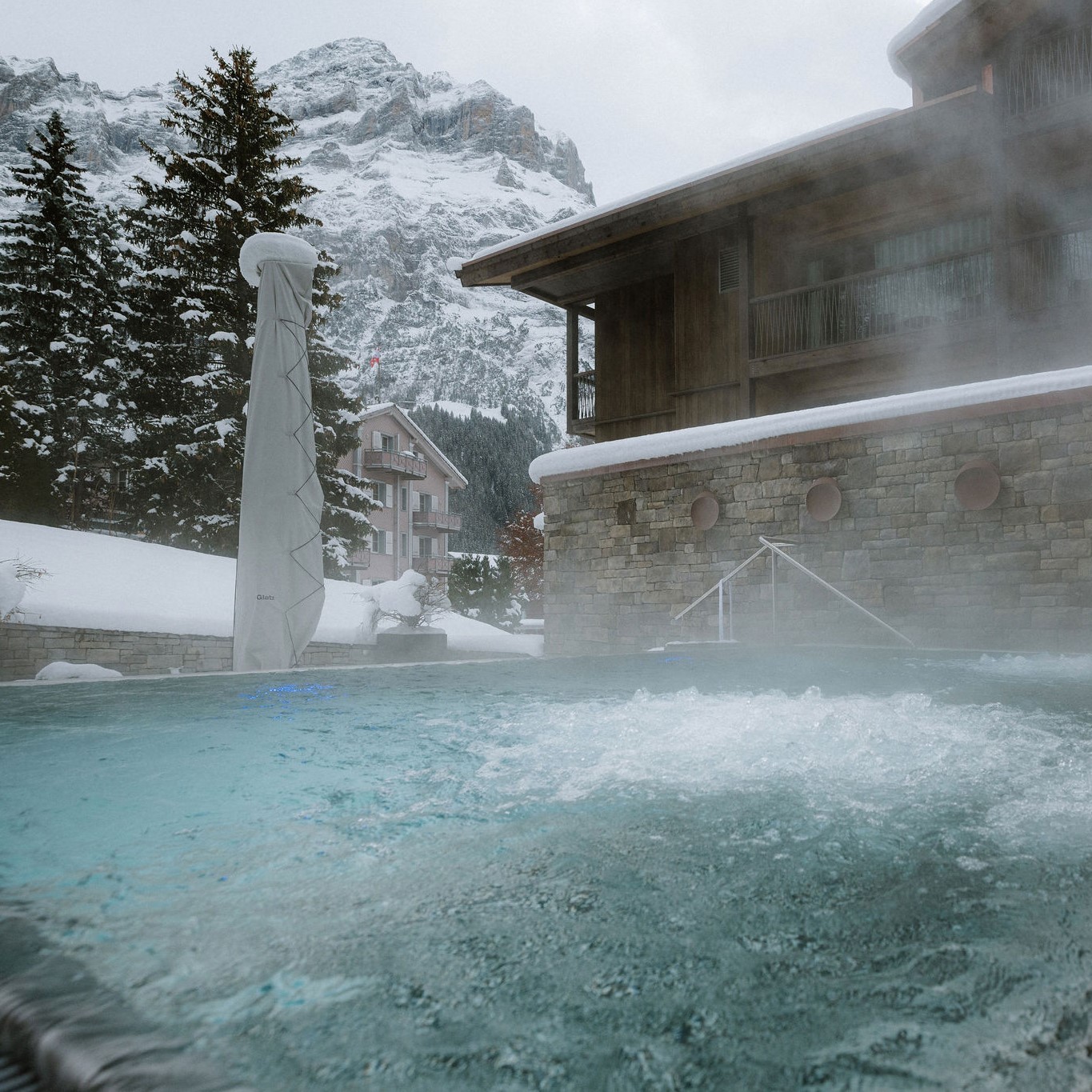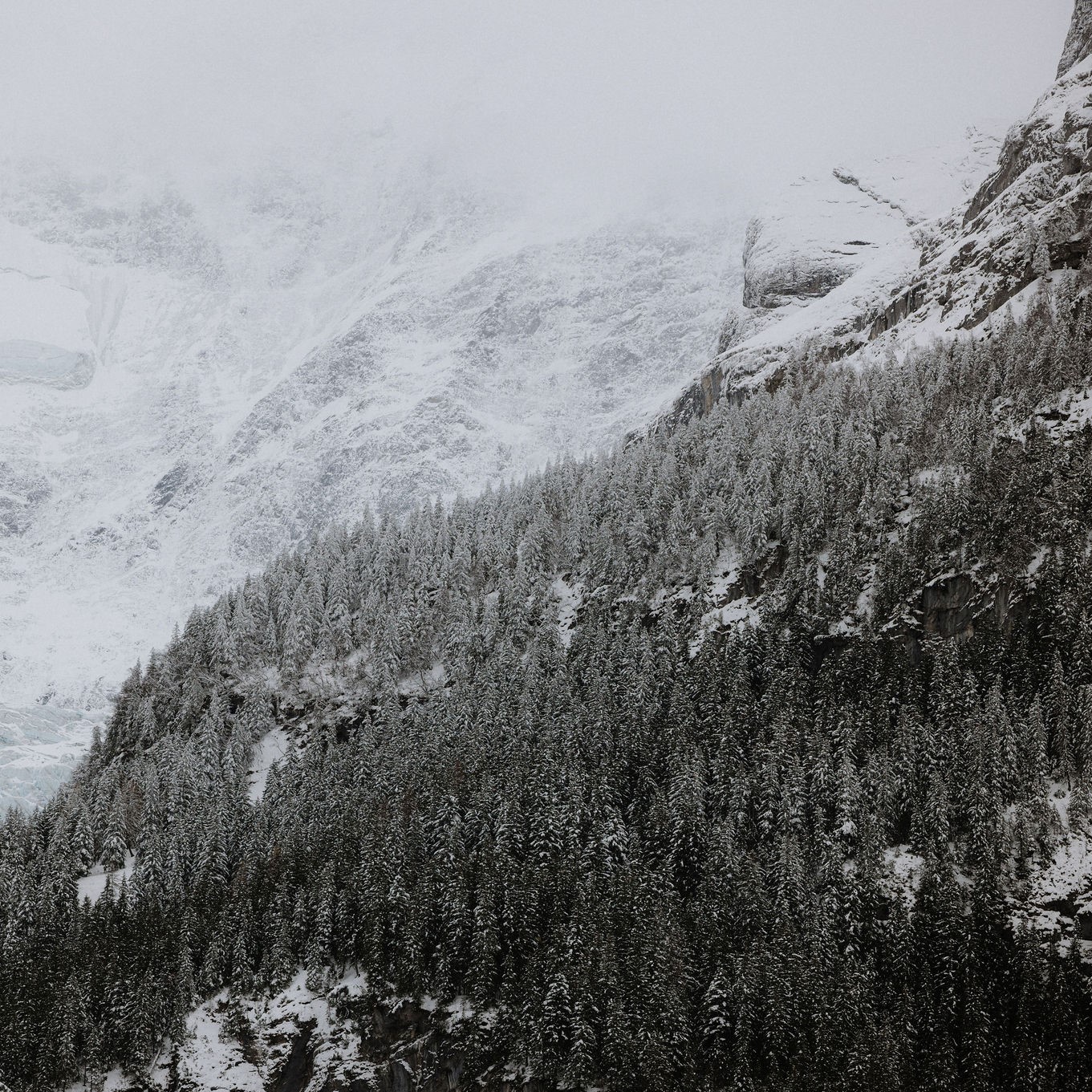 SERACS & OGIVEN
The deep blue water of the Séracs pool (indoors) and Ogiven pool (outdoors) reflects the power of the Grindelwald glaciers. Here, new ideas bubble to the surface, and rest and relaxation permeate all the senses.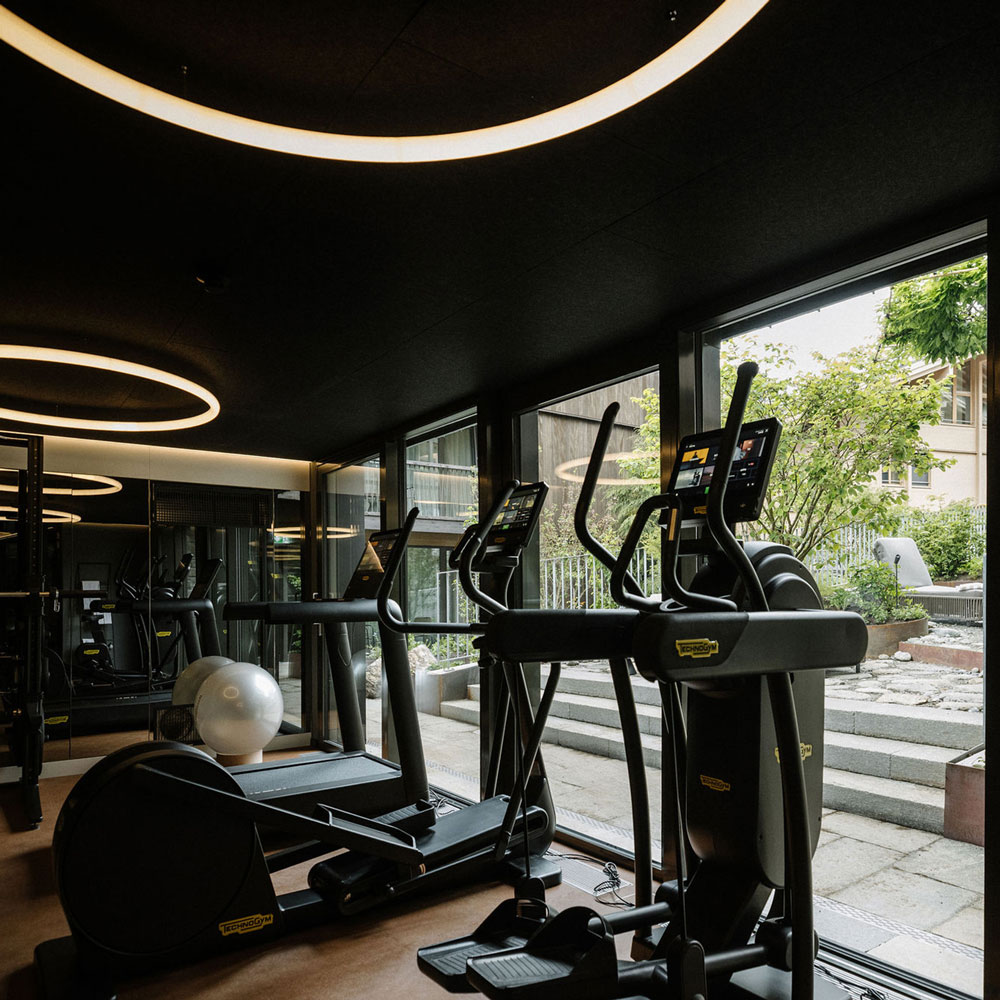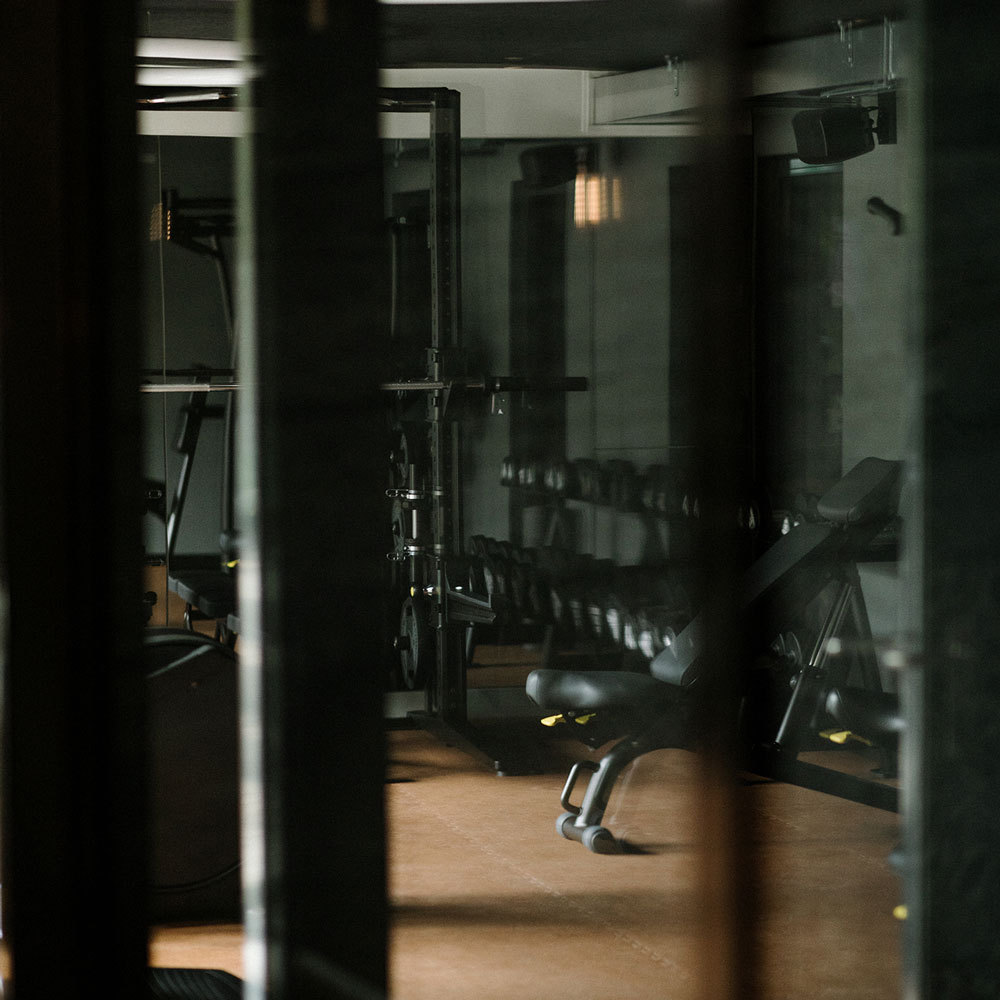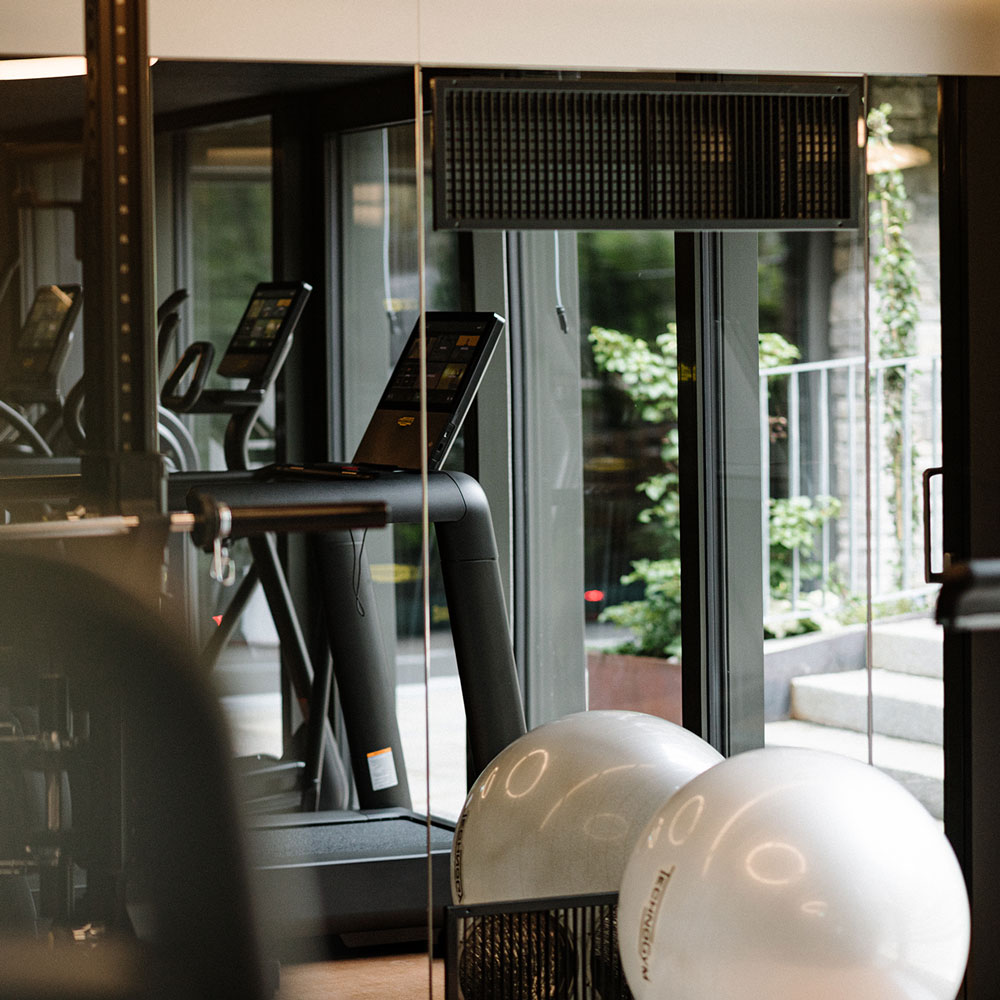 UPHILL ONLY
In the tradition of the region's skiing and mountain sports pioneers, the Uphill Only fitness centre encourages you to recharge your batteries or overcome your own limits. It is the place to acquire the tools for your next challenge.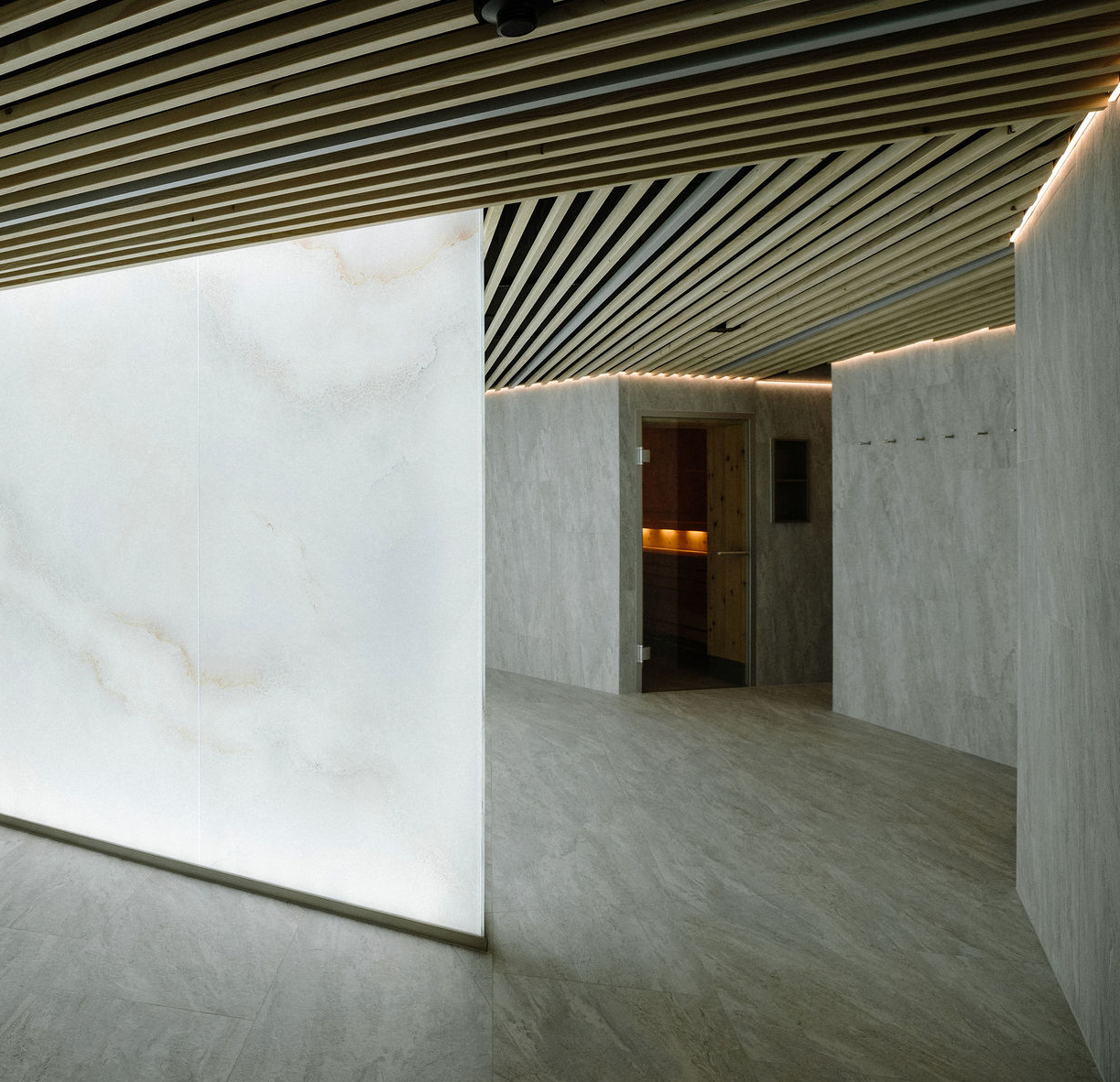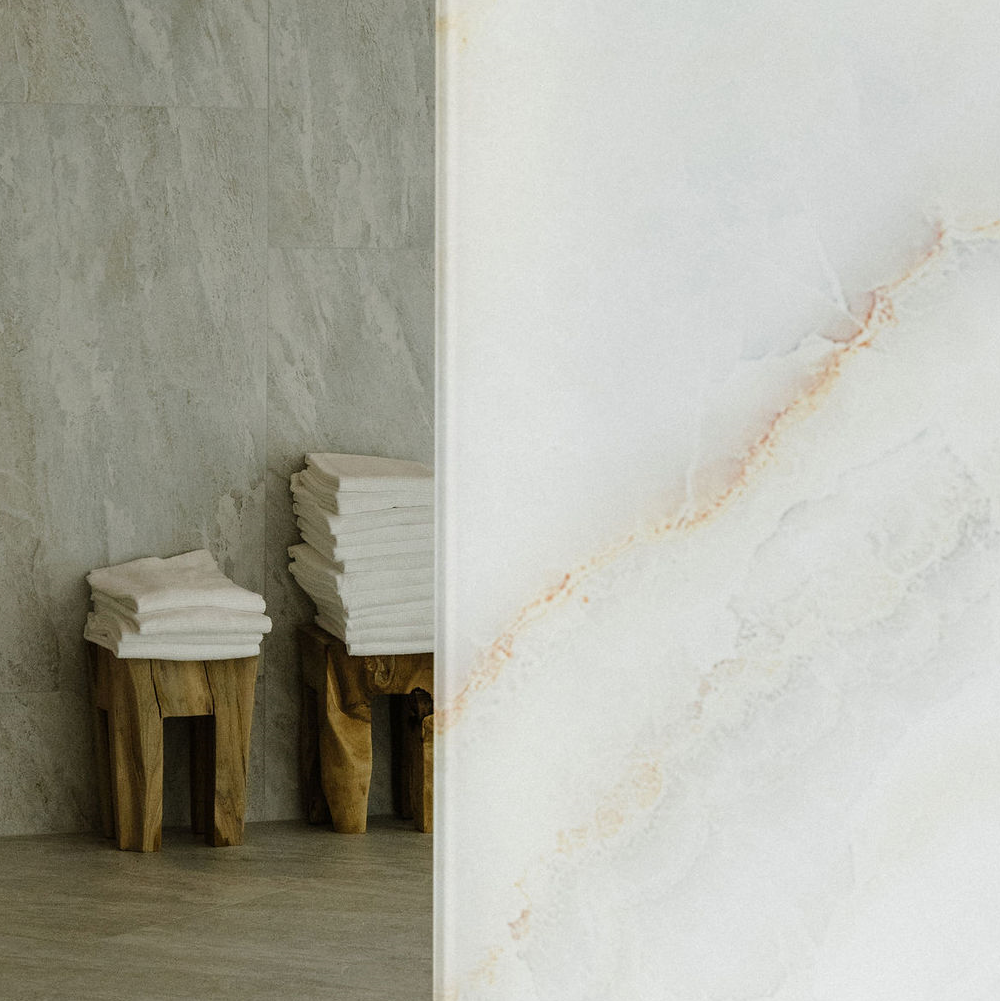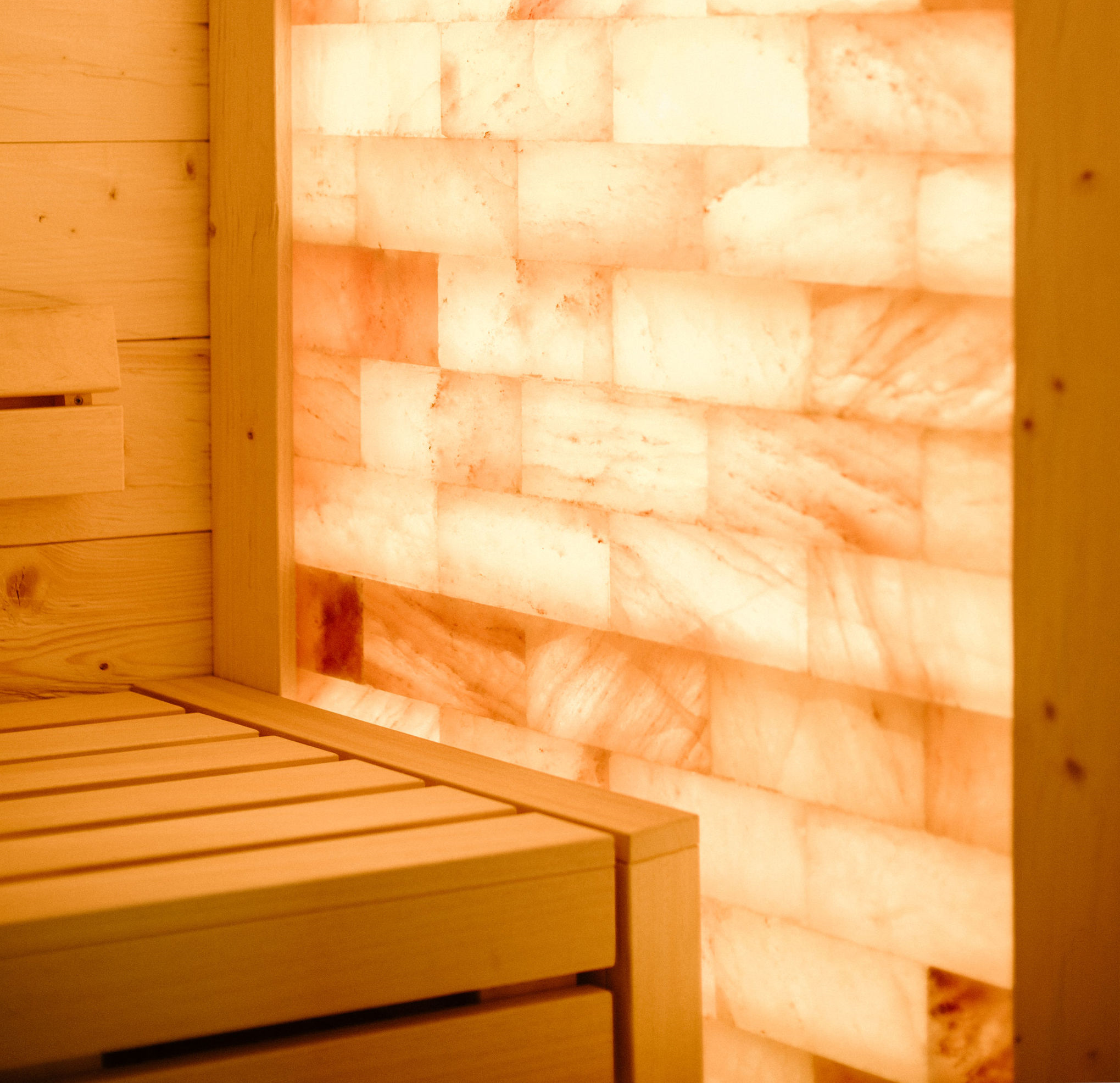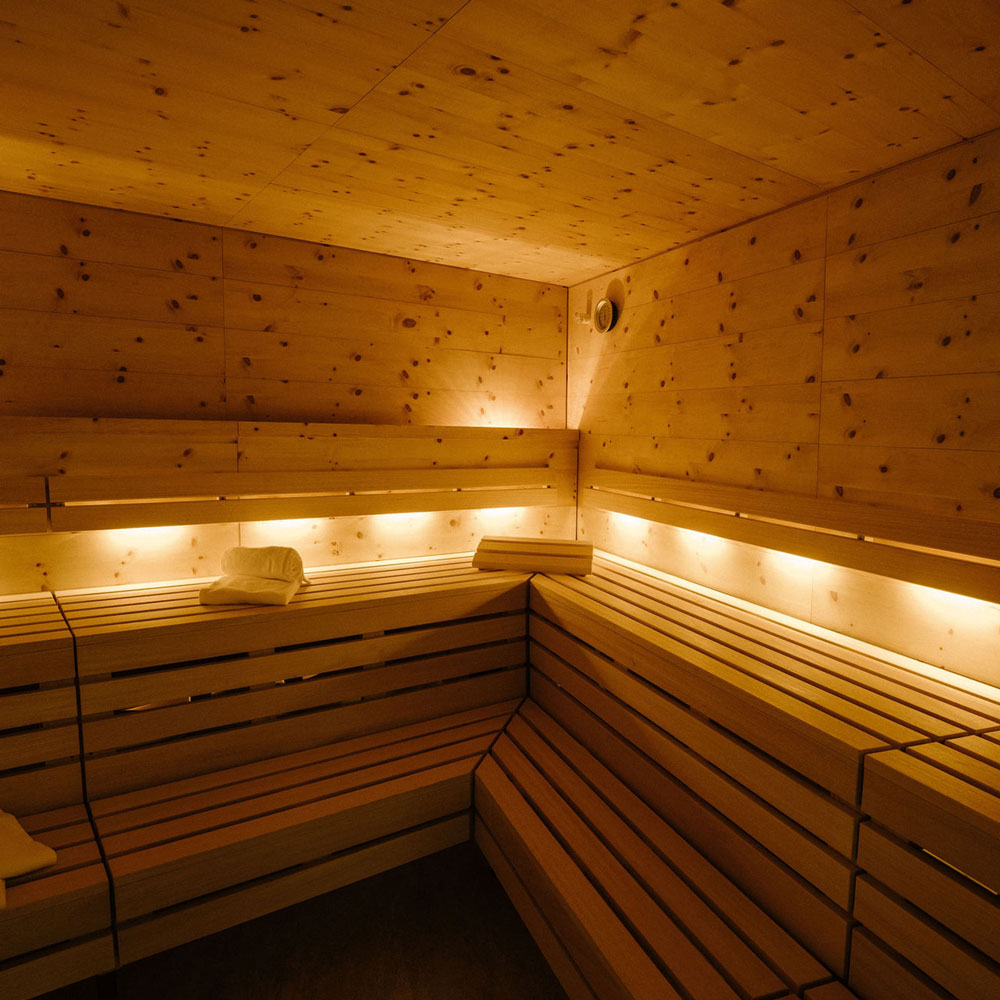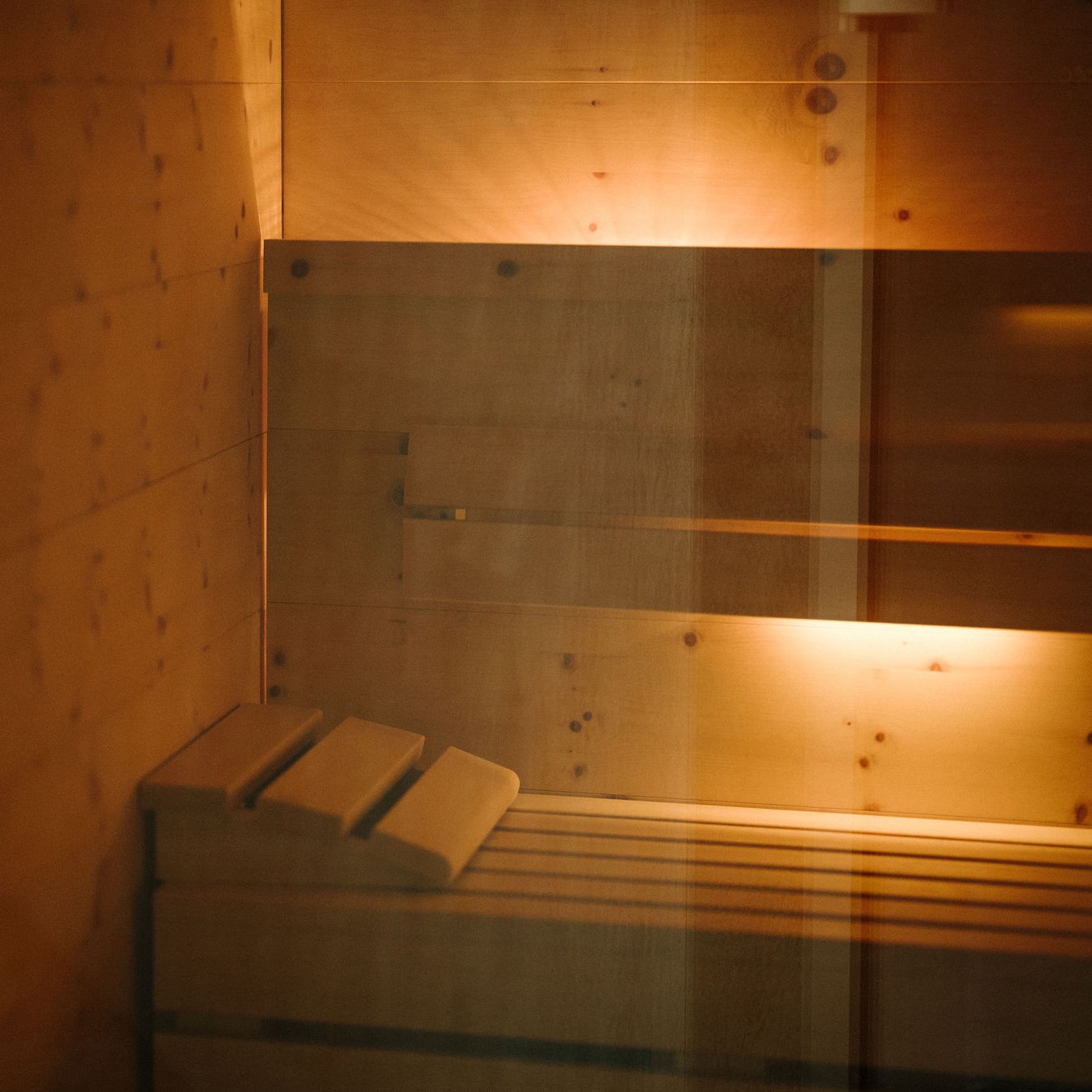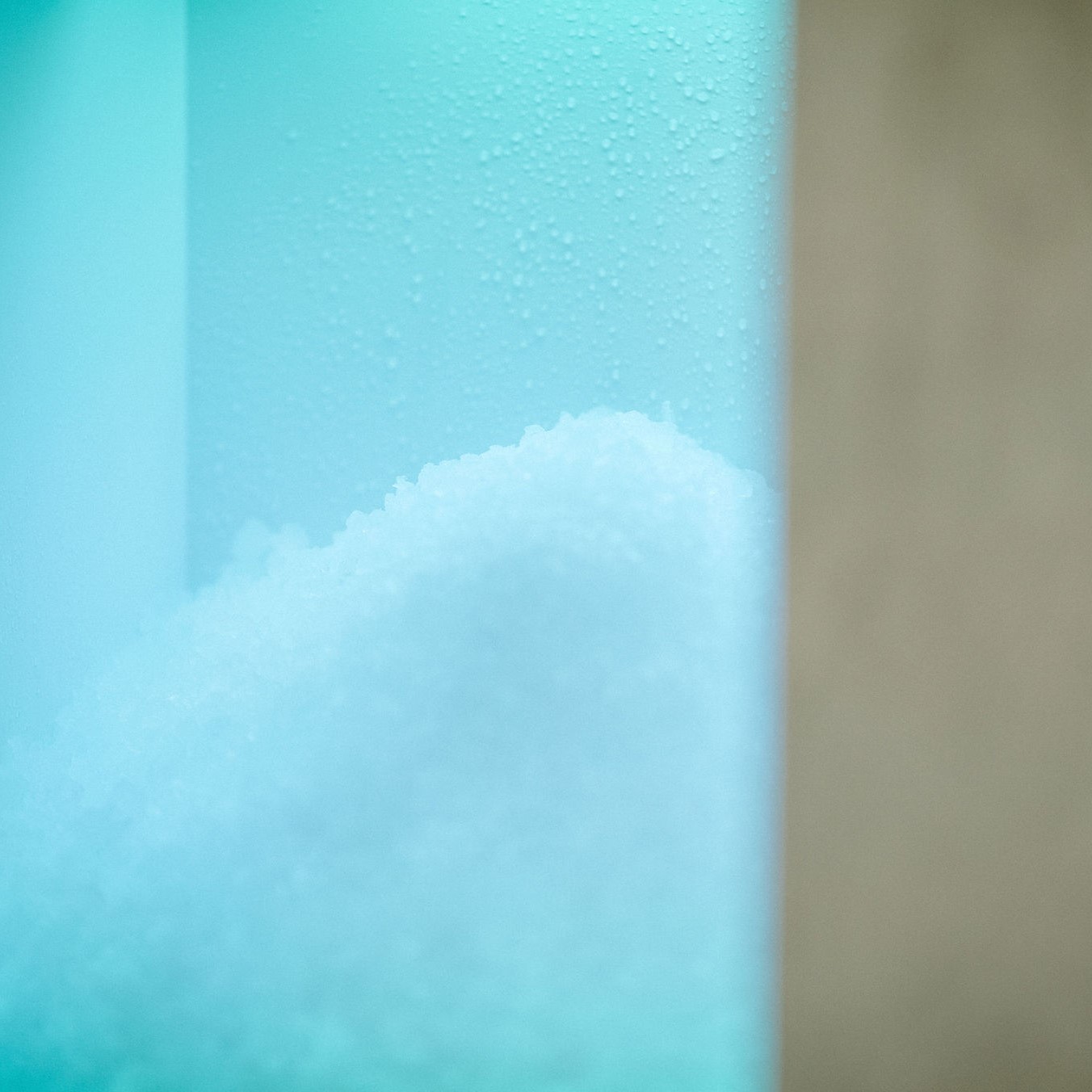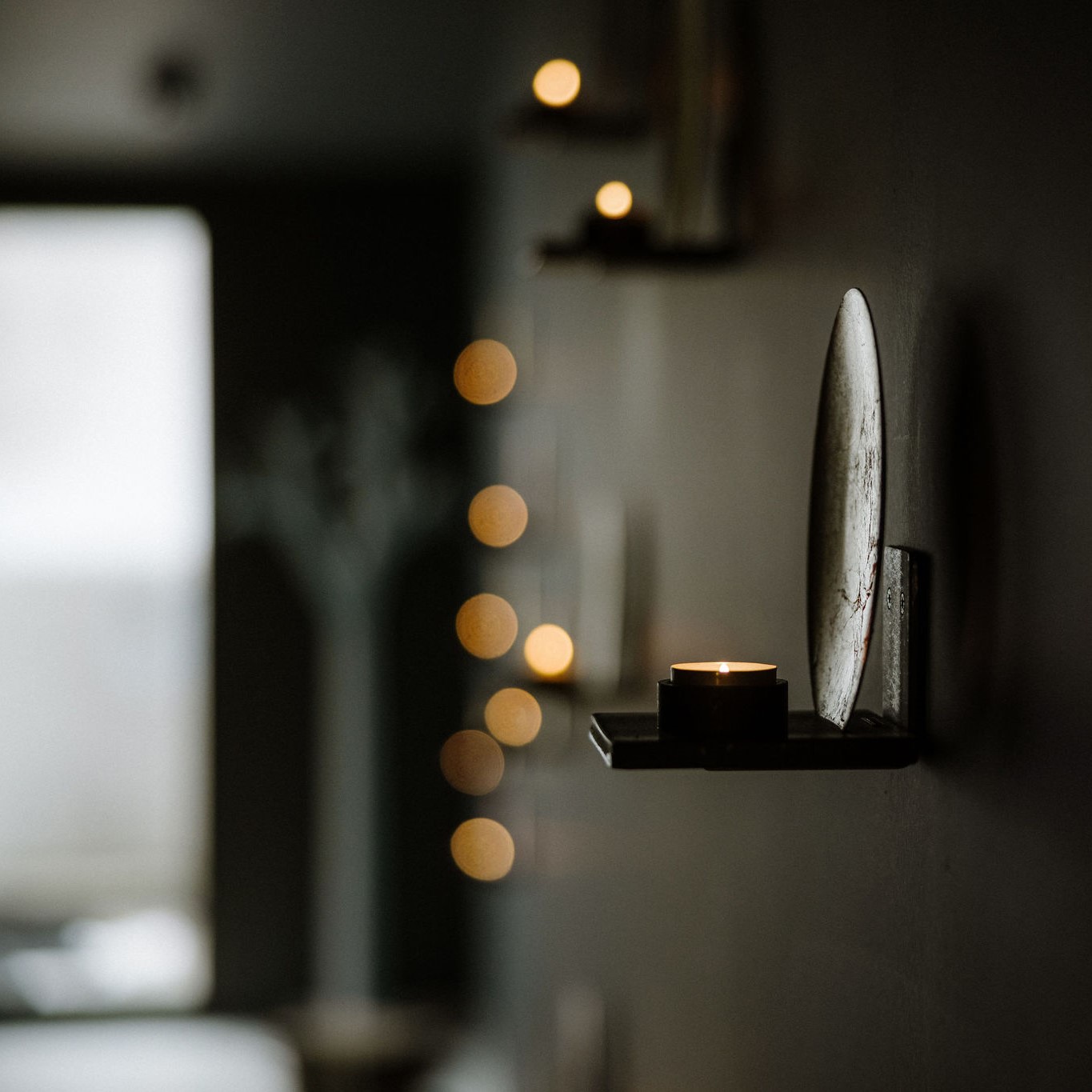 SAUNA AREA
Here, the warmth opens the door to bliss. In private units, a steam bath, salt crystal wall, fire sauna, hay sauna, sanarium, heated foot pool and ice fountain provide the perfect conditions for active recreation.
TREATMENT ROOMS
Carefully developed signature facial and body treatments provide a pleasant feeling of lightness. Here, silence and serenity float through the air.

High-quality cosmetic or natural product lines initiate the process of either activation or recovery of the body and mind, which is entirely in keeping with the Fire & Ice theme.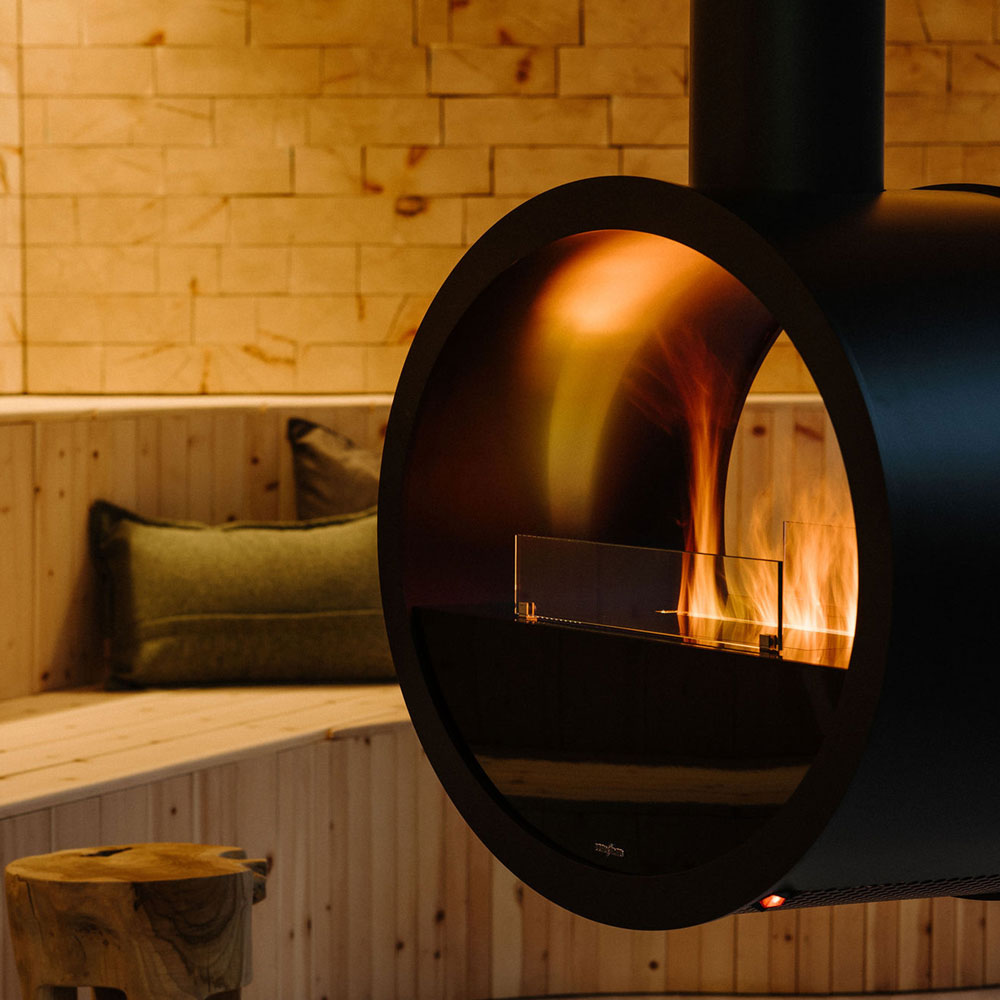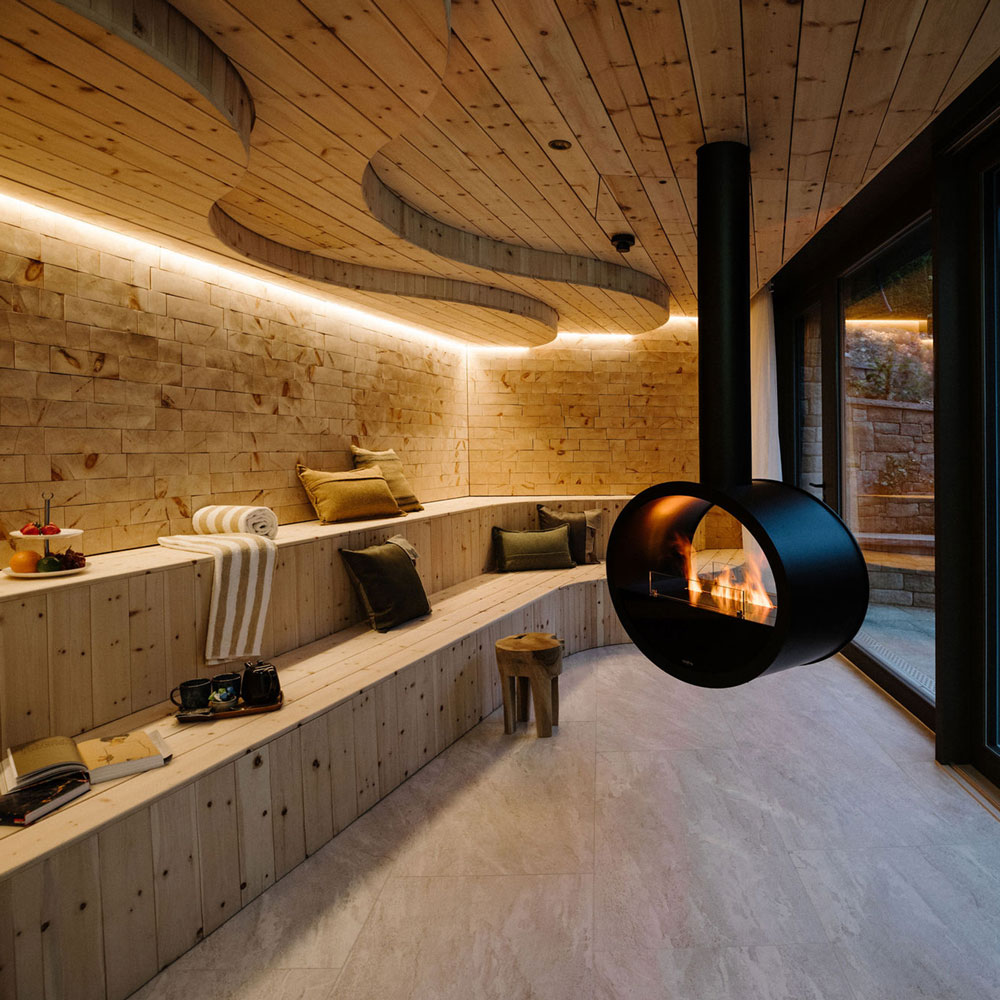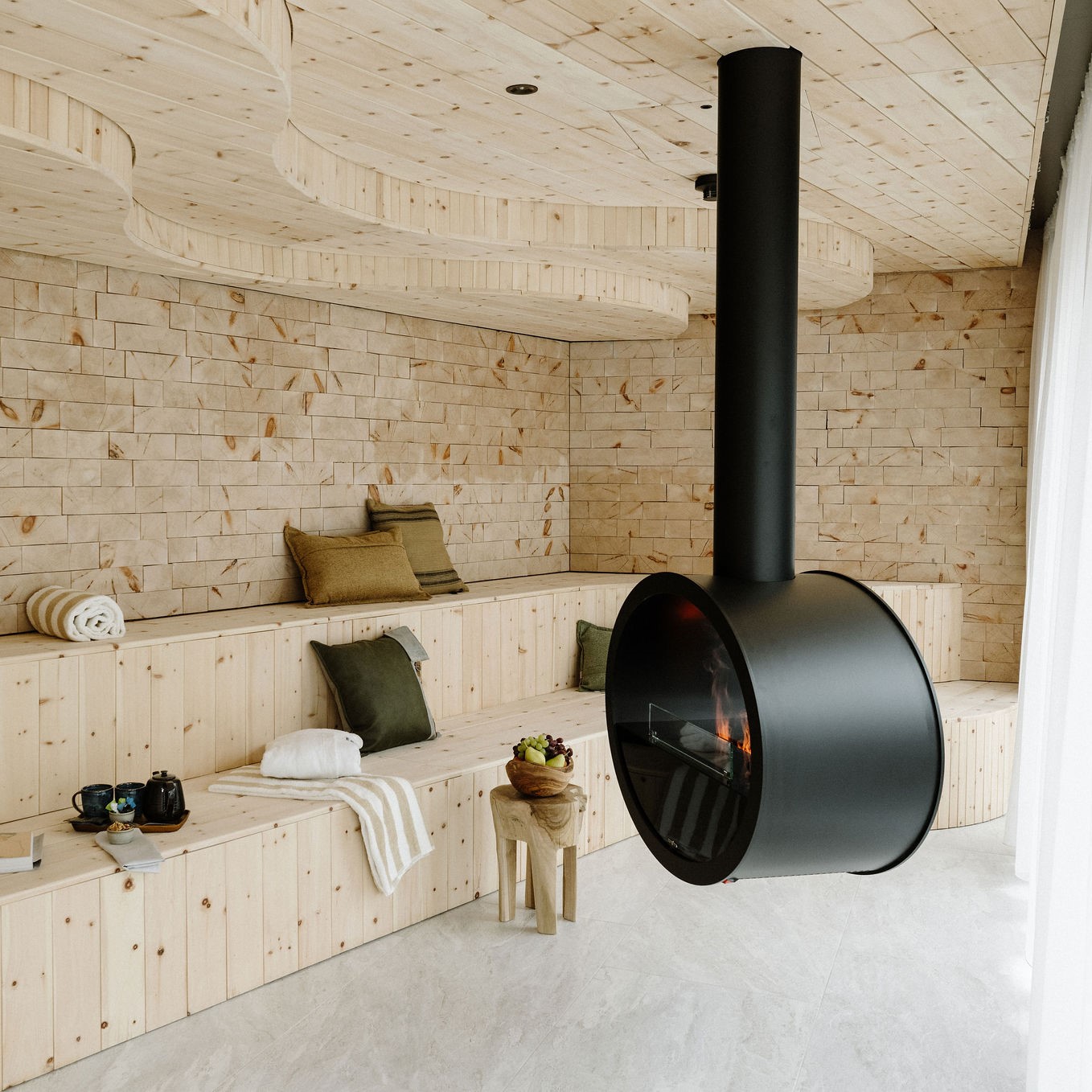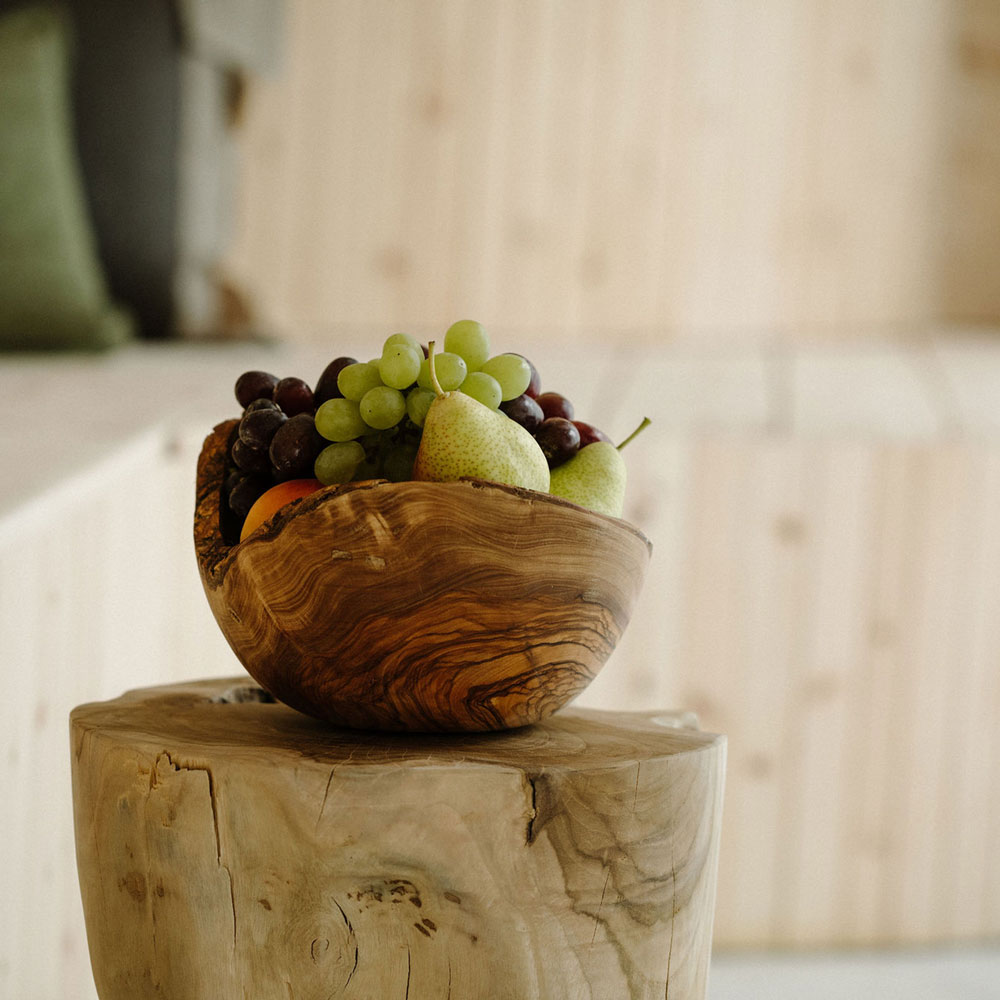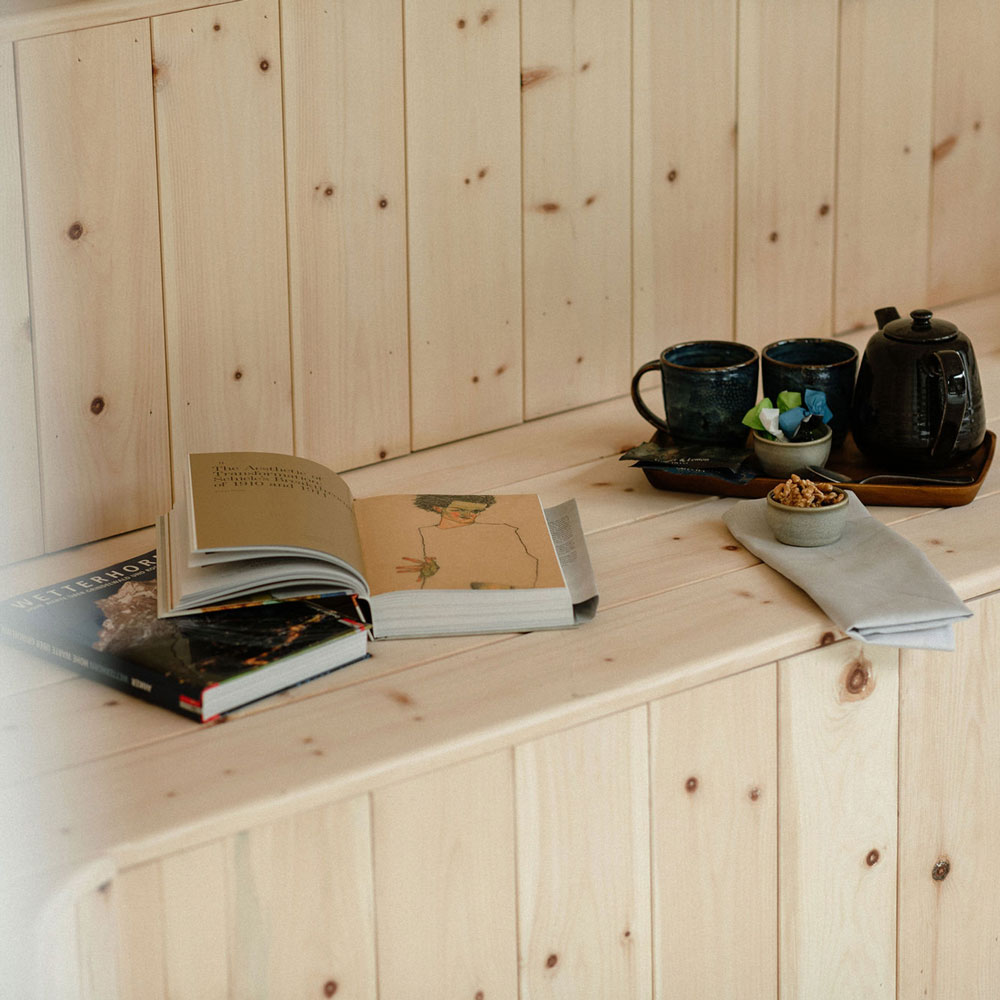 COCOONING ROOM
Here, the safe haven envelops the body and mind in a shroud of pleasant warmth, relaxation permeates every corner of your mind, and the silence paves the way for new levels of courage.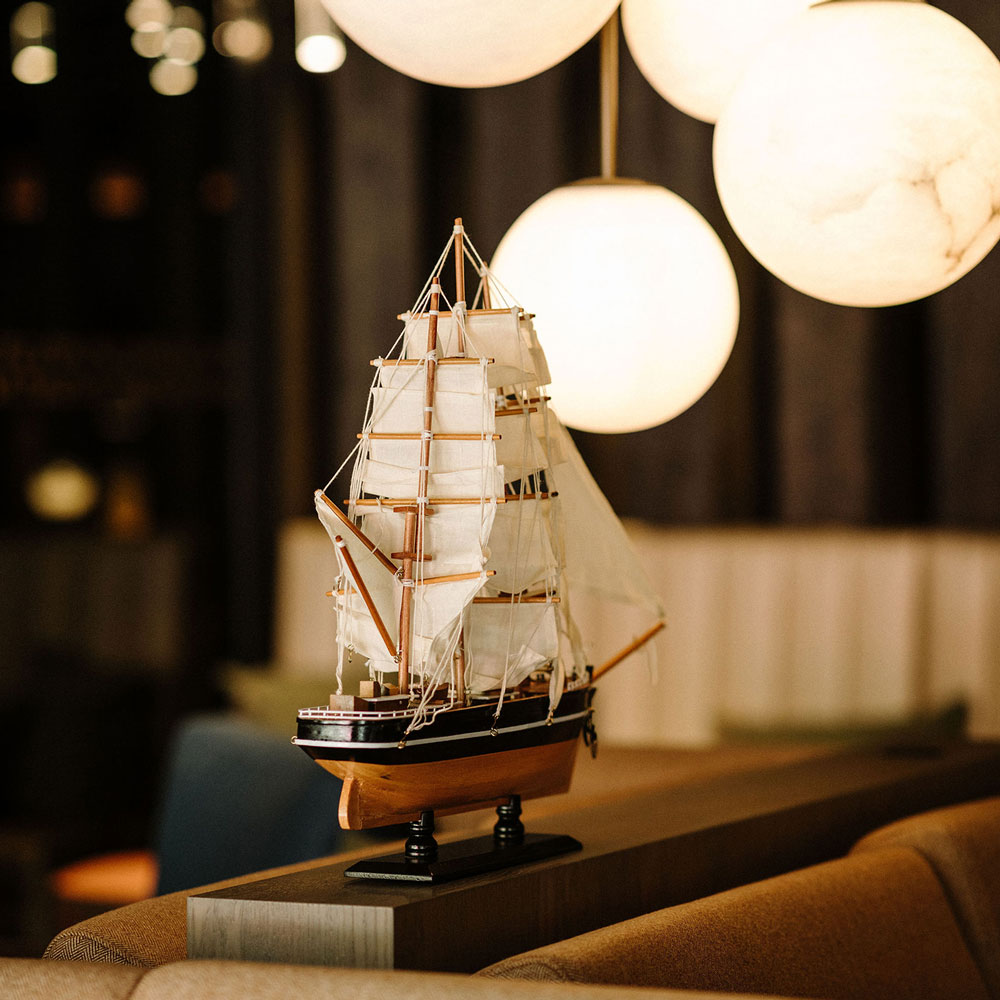 JUNIOR EXPLORERS
For our little explorers, the indoor pool is available daily from 10 a.m. to 12 p.m. Outside of these "kids hours", access to the Fire & Ice SPA is generally permitted from the age of 16.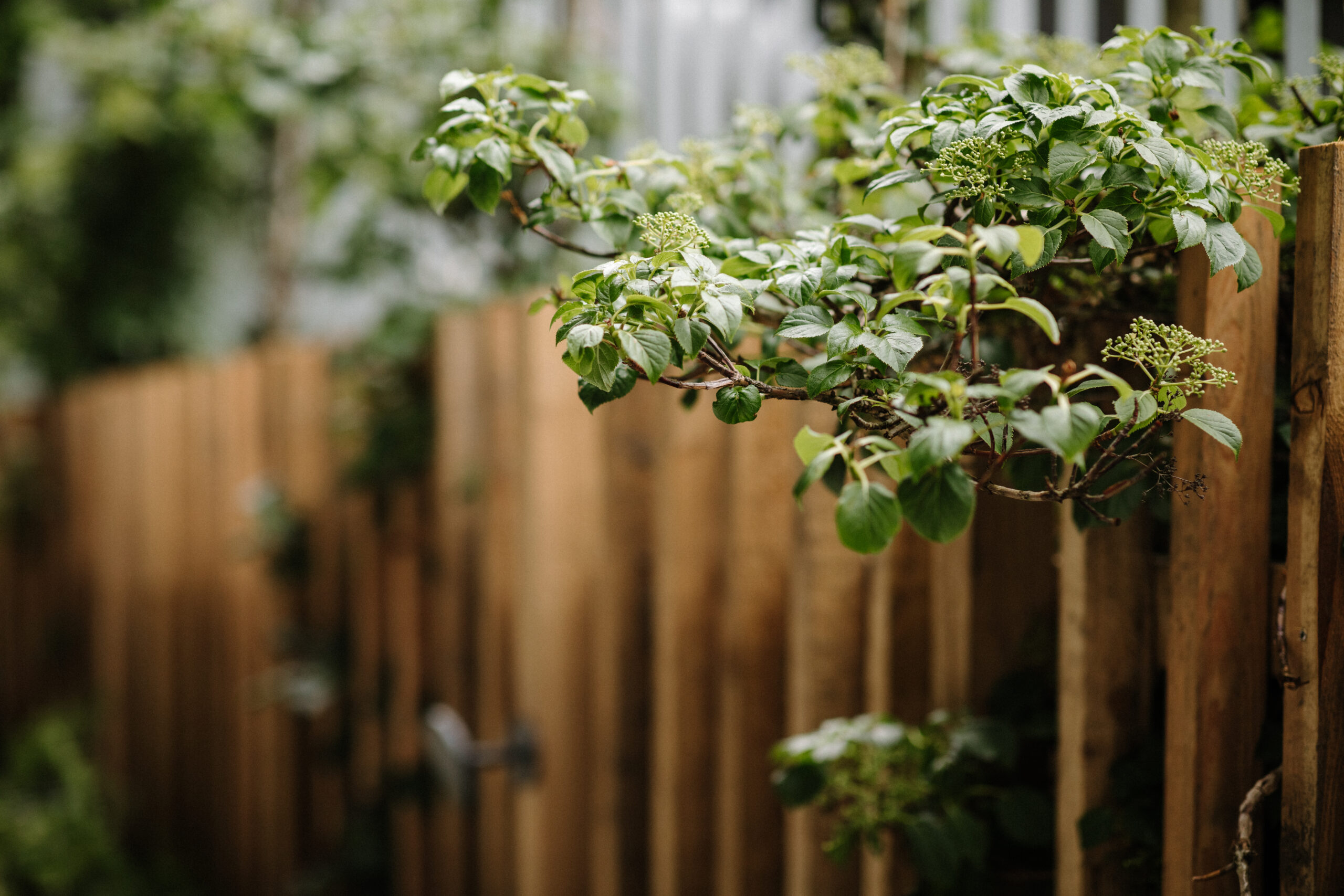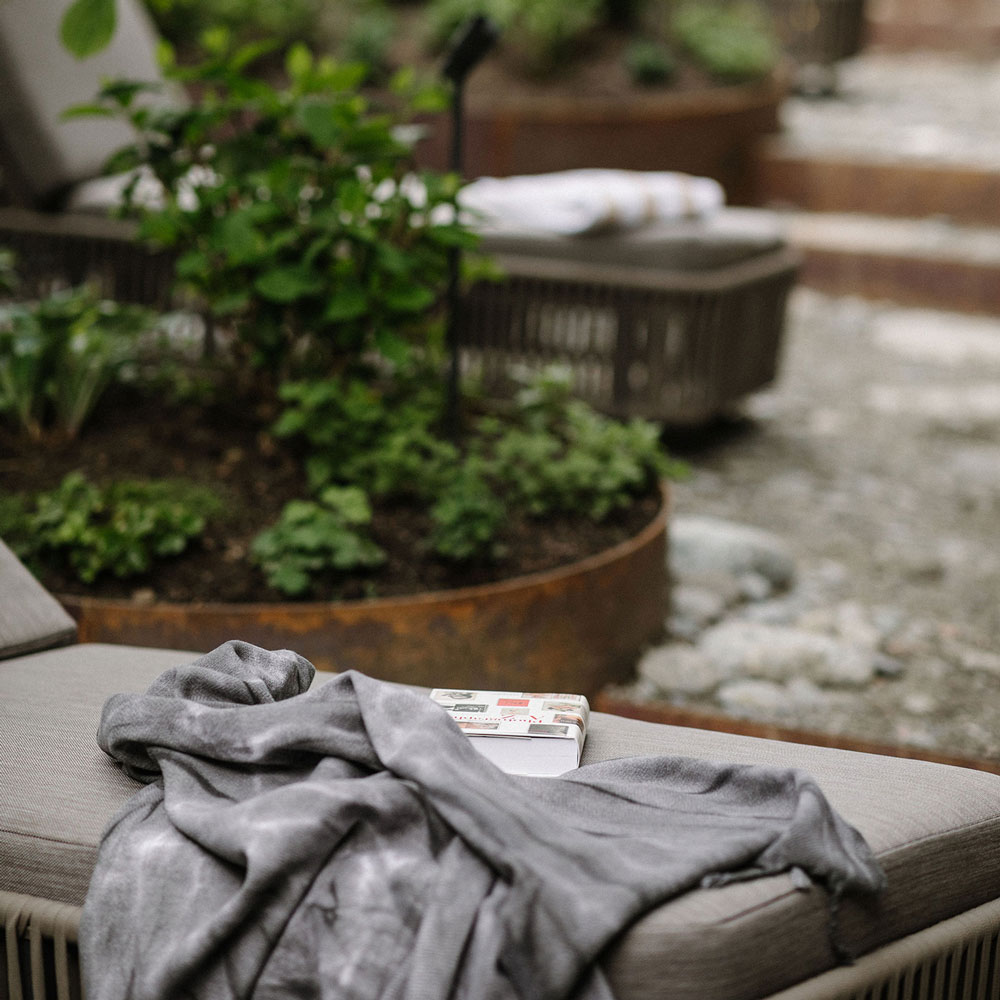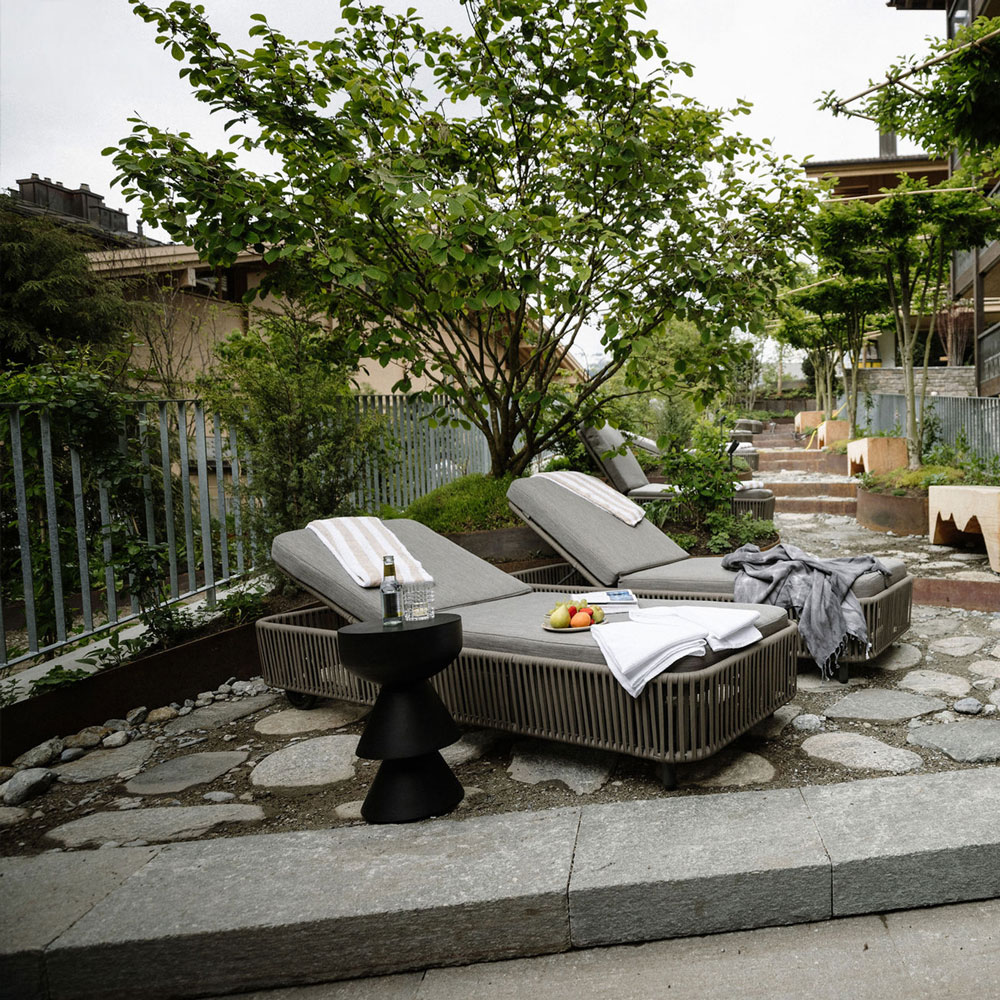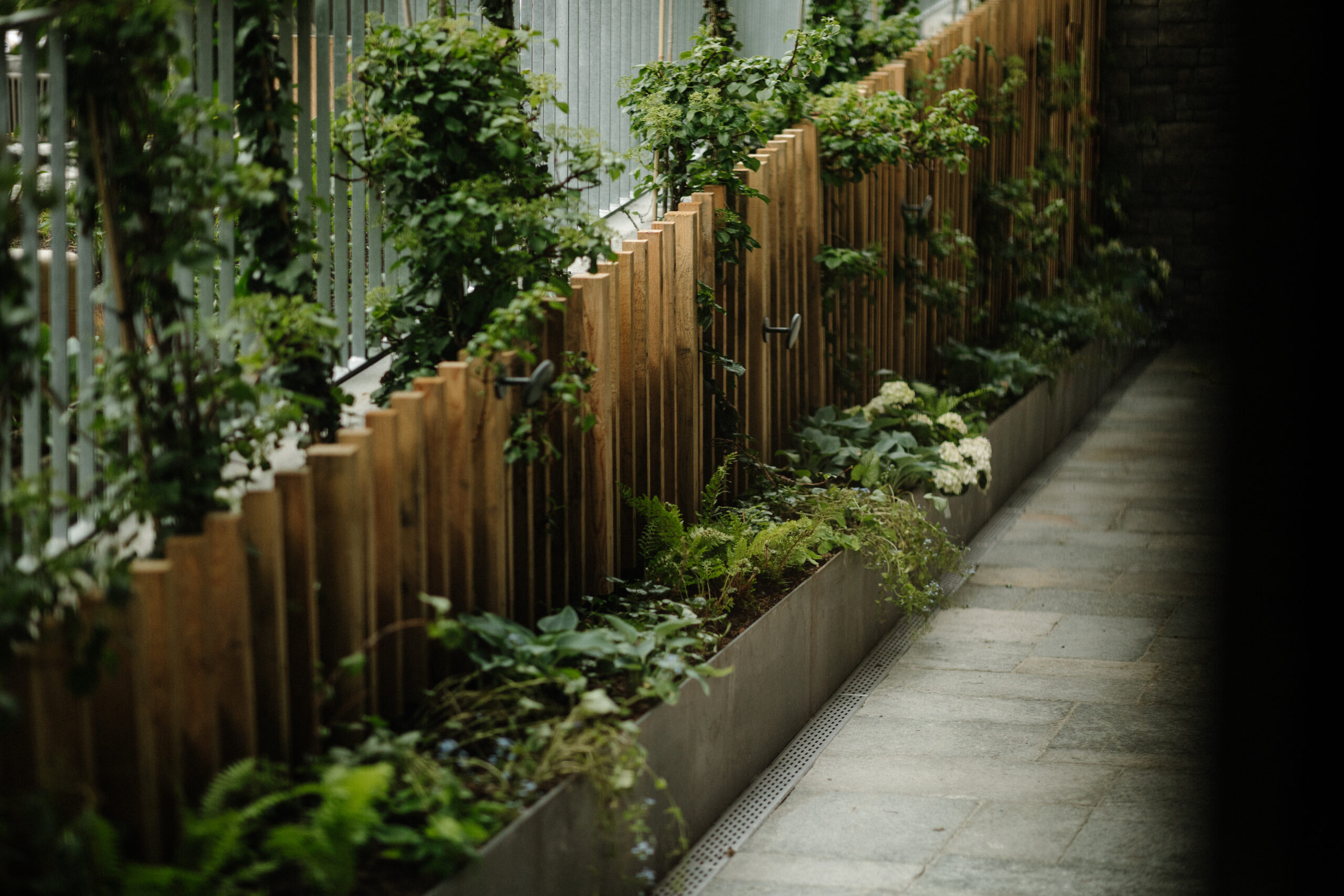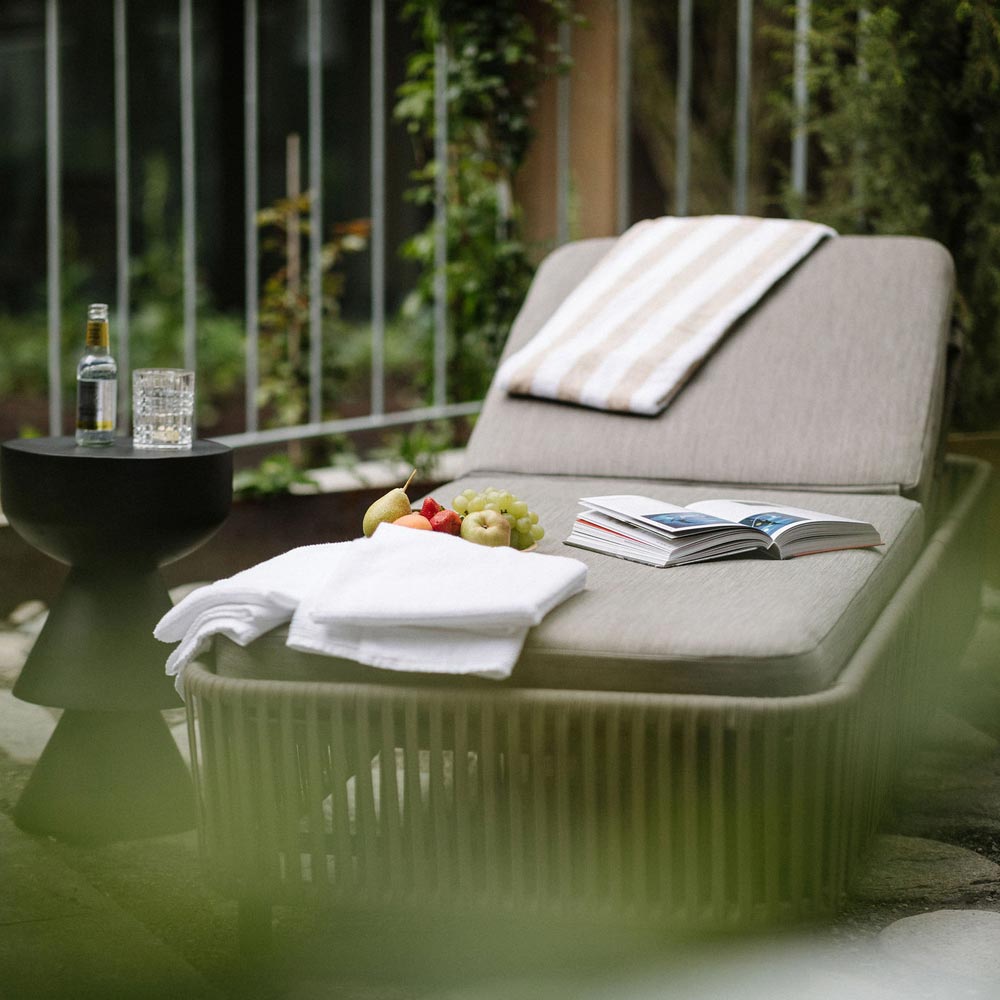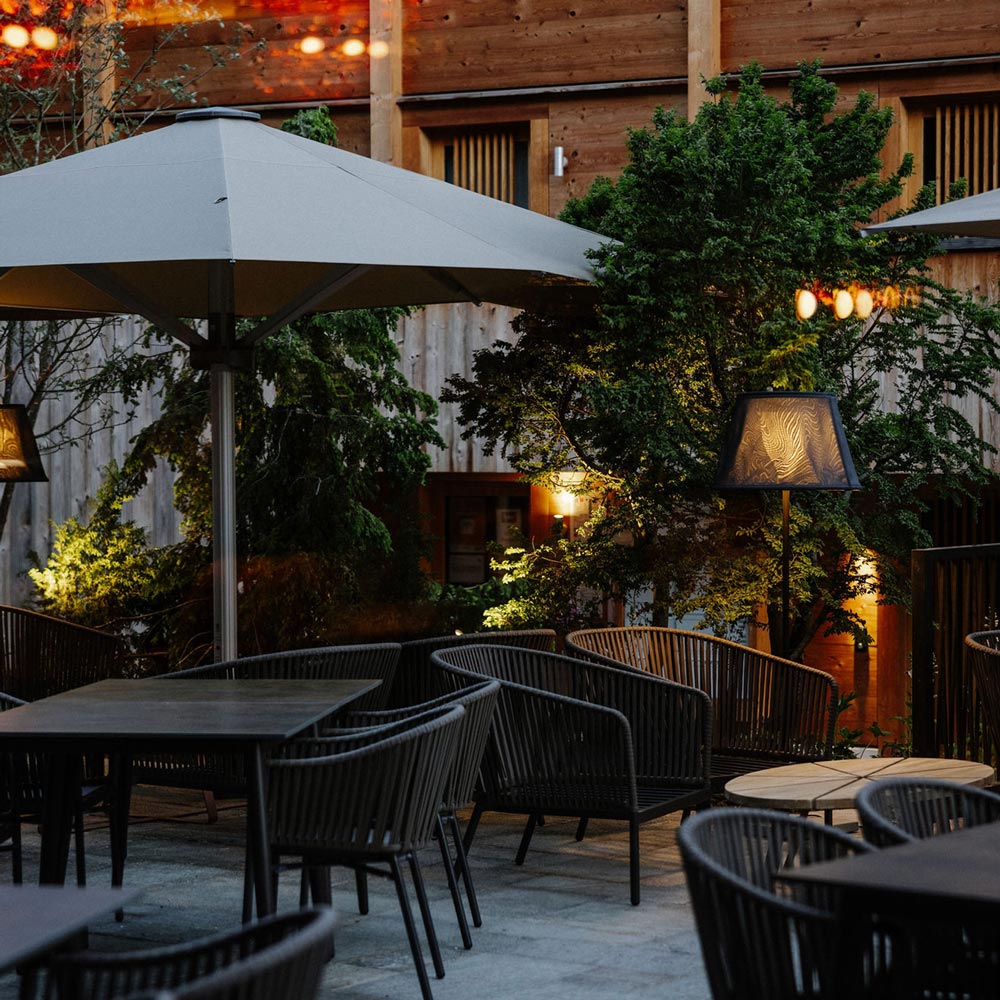 PRIVATE GARDEN TERRACE
On the panoramic terrace you can literally feel the elements of nature and breathe in its beauty. Here, your gaze rests on the colours of the Alps, and the senses replenish their energy.